William Gallas wants firmer stance on racism from governing bodies
Tottenham defender William Gallas says walking off the pitch is an understandable reaction to racist abuse.
Last Updated: 16/03/13 11:22am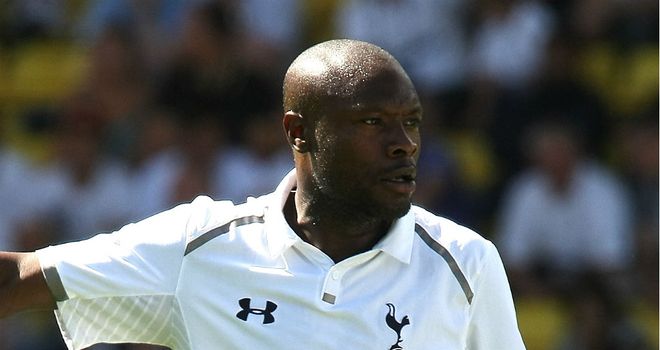 Some Inter Milan supporters aimed monkey chants at Gallas' team-mate Emmanuel Adebayor during Thursday's night's UEFA Europa League clash in Italy, while fans were also seen waving an inflatable banana.
Earlier this season AC Milan midfielder Kevin-Prince Boateng walked off the pitch in protest to racist chants by opposition fans and 35-year-old Gallas feels his reaction was justified.
Tottenham have urged UEFA to act over Thursday's incident, with the organisation yet to announce whether they will launch an investigation.
French centre-back Gallas believes football's governing bodies need to take a stronger stance.
"Some players have already come off the pitch to show they are disappointed," he told the Daily Mirror. "I understand it and it shows we are not happy about it.
"It's not the first time we have had these incidents. We've had them for a long time now and it is time for the people to react - UEFA and FIFA."