David Luiz impressed by Chelsea strength in recent comebacks
Chelsea defender David Luiz has been encouraged by the comebacks completed by his side in their last two matches.
Last Updated: 16/03/13 12:24pm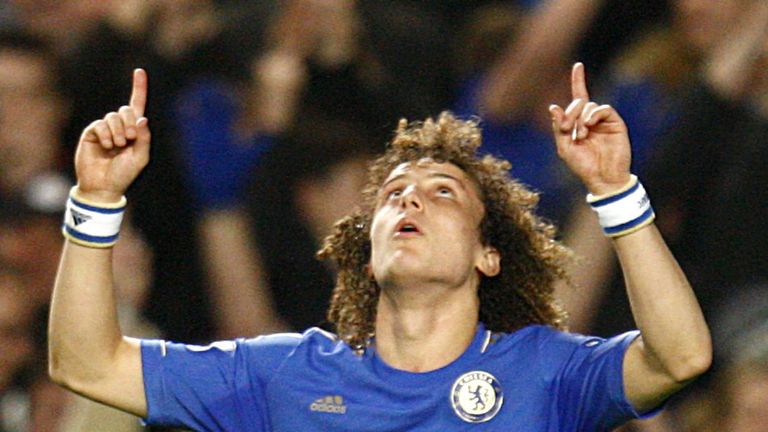 The Brazilian helped the Blues fight from 2-0 down against Manchester United in their FA Cup quarter-final at Old Trafford last weekend to draw 2-2 and set up a replay.
Rafael Benitez's men then overturned a 1-0 first-leg deficit in their UEFA Europa League last-16 encounter with Steaua Bucharest at Stamford Bridge on Thursday night to triumph 3-2 on aggregate and advance.
Luiz believes the strength shown in those encounters bodes well for the rest of Chelsea's season.
"Not many players in the world have the opportunity to take part in so many big games and it is at times like this that you must play with all your heart," he said.
"Against Steaua Bucharest on Thursday night I looked into the eyes of my team-mates at half-time and I could see they could score more goals and we could win this game.
"By looking people straight in the eye, that is the time you can see them most honestly.
"And even though we had just conceded a goal and were feeling bad, I knew that we had the strength to go back out and win the game.
"Against Manchester United in the FA Cup last Sunday, they scored two goals in the first 11 minutes and might have killed the game.
"But Chelsea showed a lot of quality to come back from that situation.
"We controlled the game in the second half at Old Trafford and showed the true potential of the players we have here."
Congested
Chelsea's players have been kept busy by a congested fixture list as they push for a top-four Premier League finish this season, while also juggling FA Cup and Europa League campaigns.
But Luiz insists he is not feeling the effects, adding: "Here at Chelsea we don't have as many players as the other teams. We have maybe 22 or 23 in our squad when others have 30.
"That makes things difficult for the coach because he does not have so many options when we are playing a game every three days.
"But I am OK. I'm only 25 years old and my legs are feeling good."