Swansea boss Michael Laudrup has warned the club's fans they may have to lower their expectations
Michael Laudrup has warned Swansea fans they may have to lower their expectation levels next season.
Last Updated: 18/03/13 9:17am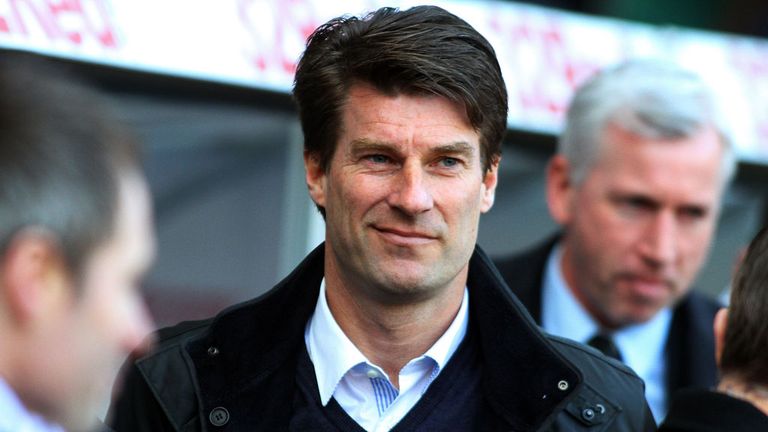 The Dane has guided the south Wales club to their first major piece of silverware in the form of the Capital One Cup, while they are also on course for a top-10 finish.
It has been the finest season in Swansea's 101-year history, but they are pushing the envelope in terms of what is possible for a club of their size to achieve.
While Laudrup does not want the club to lose its sense of ambition, he also feels a dose of realism will be required.
Speaking after Saturday's 2-0 defeat against Arsenal, he said: "It is easy to forget we are standing here and some people may be disappointed we lost at home to Arsenal.
"We are talking about Arsenal, about a team who just played in the Champions League, a club with a budget in another world compared to us.
"So to stand here talking like that tells us a lot about where Swansea have arrived in just 19 months.
"But that is what happens when you have success, one of the difficult things is to get expectations back to a reasonable level. That will be a big and difficult job for me, the players and the club.
"I have already told the players, the board and the chairman you cannot come back after the summer vacation with a trophy and say this year if we finish 17th it will be enough. People will not listen to you.
"We have to find a level, you cannot start up there where we are now or go back to being happy with 17th, you have to find a realistic target everyone can accept and that has to start now for next season."
Bounce back
Defeat against the Gunners followed the loss to West Brom, and captain Garry Monk believes it is crucial Swansea get back to winning ways after the international break.
He said: "It's very rarely we lost two games in a row if you go back and look at how we have done in the Premier League
"It's important now we don't lose any more than two. The effort is there so it's a question of mentality.
"Everyone wants to make sure we don't let the season peter out and we finish as high as we can. We must bounce back."