West Brom skipper Chris Brunt admits Europa League place looks beyond them
West Brom captain Chris Brunt admits he does not think they can secure a Europa League place for next season.
Last Updated: 21/03/13 11:24am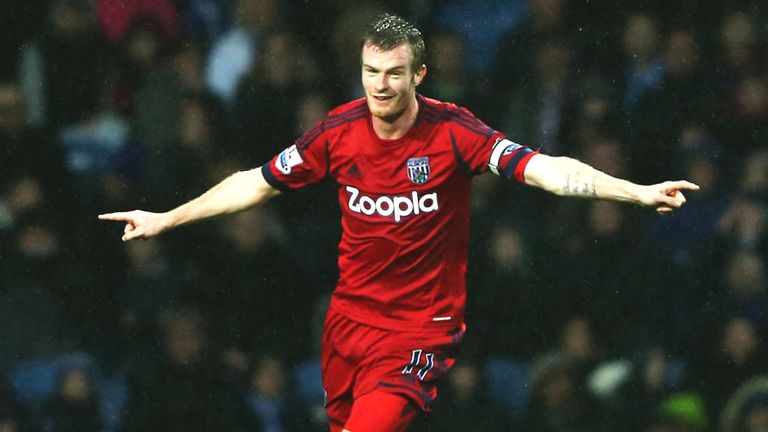 Steve Clarke's side are in eighth place in the Premier League but with the FA Cup semi-final draw meaning only fifth position will guarantee a European berth, Brunt feels they have too much work to do to qualify.
"People have been talking about Europe but it's probably a step too far now, and for a club of our size it would probably be a bit of a stretch on resources," Brunt told the Express and Star.
"If it happened it would be great but it would be tough. We've got to finish better than we did last year.
"We've got to finish higher up the table and with more points. That would be a successful season for us.
"Every year I've been here we have improved. One season we were relegated but we probably even improved that season through being in the Premier League.
"We've just got to keep improving as a club. The squad is stronger and we've got better players.
"We just need to keep adding to that and doing what we're doing. It's a club going places at the moment."
Northern Ireland international Brunt believes they have enough quality to qualify for European competition in the future though.
"It is a target if we can hold onto the players we've got and build on it. Why not?" he added.