Everton's John Heitinga shrugs off criticism from fans - and vows not to give up Twitter
John Heitinga insists recent criticism from supporters has not dented his confidence.
Last Updated: 20/03/13 1:04pm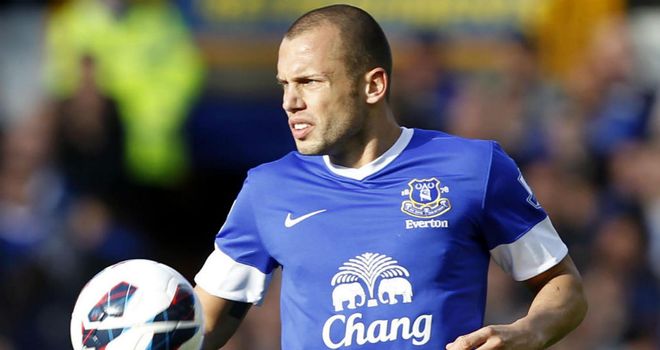 The Holland international, back in the side as a result of Phil Jagielka's injury, has borne the brunt of anger from the stands and on Twitter after some under-par performances in recent weeks.
But he has vowed not to stop engaging with fans on the social networking site.
"I don't really care what people say," he told the Liverpool Echo.
"I'm on Twitter because I want to show a little bit of myself to the supporters. I hope to get respect when I put something on Twitter, and see people react positively.
"If the response is only negative, then the time will come when no-one is on Twitter any more. The gap between the fans will become bigger.
"At the moment, the gap can become smaller because you can respond to supporters' questions and speak to them.
"I can understand the fans were frustrated (after Wigan) but they must realise that the players were frustrated too."