Wales hopeful Gareth Bale will be passed fit to face Scotland
Wales boss Chris Coleman is hopeful that Gareth Bale will recover from a virus in time to face Scotland on Friday night.
Last Updated: 22/03/13 10:36am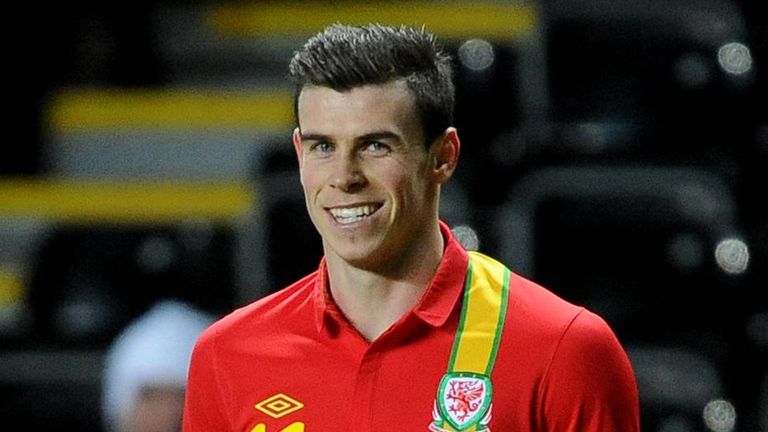 The Tottenham winger was unable to link up with the Wales squad earlier in the week due to his illness, but he has arrived in Scotland and was able to take part in his first training session at Hampden Park.
Coleman insists he will not take a risk on Bale's fitness, but is "optimistic" he will play in the 2014 World Cup qualifier against their Group A rivals.
"He came up after us, took a later flight, he was suffering for a few days with an illness, which he contracted probably Tuesday or Wednesday. But he's okay, got a later flight and he's at the hotel," Coleman told Sky Sports News.
"Well I wouldn't like to give too much away but he's got as good a chance as anybody else of starting.
"We won't risk him, he's Tottenham Hotspur's player. He turns up most games for us and he's been brilliant for us, but if there's any risk we won't play him.
"We've got today and tomorrow. He's with us, he hasn't trained this week, but he has had a lot of games. Sometimes it's good for players to have a little rest.
"We'll be guided by Gareth predominantly, but we're optimistic. He's here, he's with us and hopefully he'll be ready for tomorrow night."
When asked about the severity of the virus, Coleman said: "There's nothing serious. He had sickness for a few days which obviously stopped him from eating, so he didn't have enough food and enough water for him to train, certainly to the levels we expect and we need.
"It wasn't worth taking the risk, but he's okay. He's up here with the squad and hopefully will get a good night's sleep.
"He'll do a session today with us and is looking forward to tomorrow night like the rest of us."