Angel Rangel hopes Swansea can finish in the top half of the Premier League
Angel Rangel is confident Swansea will not be taking their foot off the gas, saying "we have nothing to lose this time".
By Alex Hinds
Last Updated: 22/03/13 2:15pm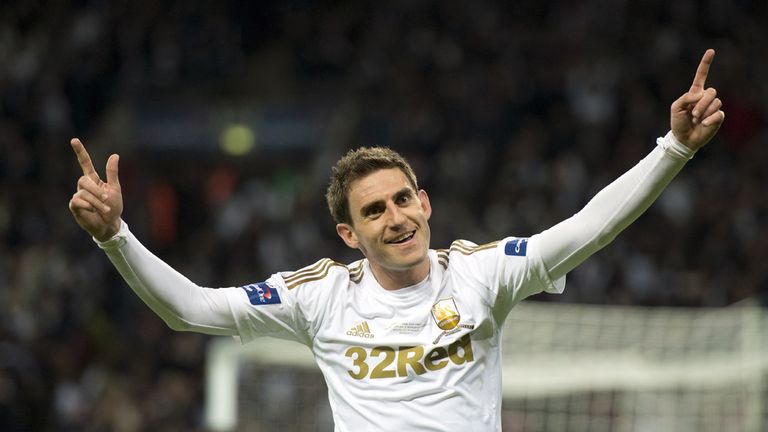 The Spaniard is conscious of finishing Swansea's superb season on a bitter note as they look to cement their place in the top half of the Premier League.
Swansea are enjoying the finest year in the club's history after Michael Laudrup's side exceeded expectations by winning the Capital One Cup, ensuring Europa League football next season.
The Swans currently sit in eighth place with 40 points on the board but, with eight games remaining, Rangel is adamant the team will not be easing up.
"When you look at the table and the amount of points we have at this stage, you can appreciate the amount of hard work everyone has put in this season," Rangel told the club's official website.
"But everyone here is constantly battling to raise their game and push the club up the table.
"I think if we finish the season on a bad note, then that is what a lot of people will remember. That will eradicate the good work that went on earlier this season.
"It's been great to see the club in the top half of the Premier League table. It is a little strange, actually, that we have nothing at risk at this stage of the season.
"Every year we have been in the mix for promotion, and last season we took until the last few games to guarantee our place in the Premier League.
"But no-one here is chilling out. We are a proud squad - we bounce off each other in terms of raising the standard. Each day, each training session, you can see the players are very focused.
"I think we are a squad that won't let the standards slip. We want to get three points against Spurs next week and push ourselves up the table even further."