Real Madrid chief Jose Mourinho hints he could 'repeat' a career move
Jose Mourinho has hinted that he could return to an old club by suggesting he could repeat a career move.
Last Updated: 23/03/13 10:45pm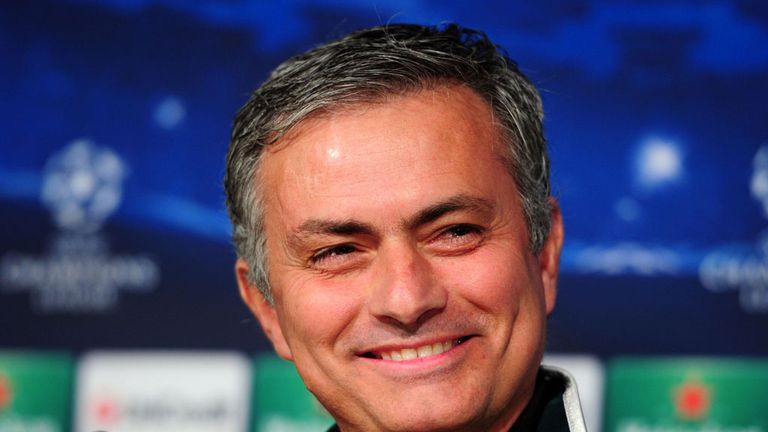 Mourinho this week insisted that his exit from Real had not already been agreed, as has been reported in Spain - but it is widely anticipated that he will depart the Santiago Bernabeu at the end of the season.
The Portuguese tactician was back in his home city of Setubal on Saturday, where he was opening an exhibition on his own career.
Speaking at a press conference, he was again quizzed about his future and he claims it would be hard for him to find somewhere different.
"Some things may be about to happen and nobody could imagine," he said.
"Everyone knows I have an adventurous spirit. For them (family) it is not easy. Let's see what happens.
"It is not easy to find a new destination that you would enjoy after being in Portugal, England, Italy and Spain. Maybe a destination will be repeated," he concluded, refusing to give any clues.
Mourinho's career to date has seen him take charge of Benfica, Uniao de Leiria, Porto, Chelsea, Inter Milan and Real.
Mourinho, who turned 50 in January, suggested he will carry on well into his 60s by declaring he is only half-way through his coaching career.
"If God keeps me healthy, then I am only halfway through my management career," added the 50-year-old.
He also reiterated his desire to coach Portugal, adding: "I would take charge of the national team, but in the future."