Mirko Vucinic says England must be viewed as favourites against Montenegro
Montenegro captain Mirko Vucinic insists England are favourites for their clash on Tuesday.
By Graeme Bailey - Tweet me: @graemebailey
Last Updated: 25/03/13 7:03am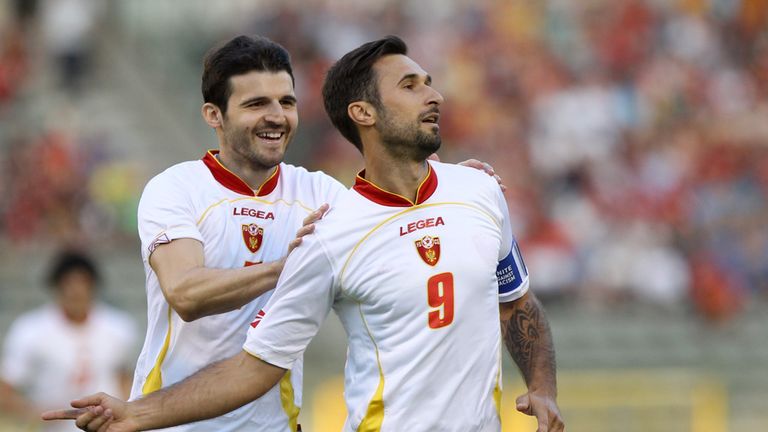 The Eastern European nation are currently heading World Cup qualifying Group H, two points ahead of England and, should they win in Podgorica, they would be favourites to top the group and seal passage to the finals in Brazil next year.
Juventus front-man Vucinic is expecting an exciting contests and rates England as one of the leading teams in the world.
"England are still one of the best teams and they start as favourites to win this match," he said.
"But the situation is completely different when it comes to the group standings. That means they have to come and attack us.
"We have a stronger selection of players this time than in the Euros - and England have a weaker defence because some of their players can't play.
"But they still have one hell of an attacking player in Wayne Rooney - so I expect it to be an interesting, exciting match.
"It's hard for me to find the answer why England are not doing better.
"It's strange because, for me, the Premier League is one of the very best leagues in the world.
"Maybe with Roy Hodgson now in charge, things will get better. He has the experience of managing in different countries and is a football man through and through."
Since becoming an independent state in 2006, Montenegro have risen to 28th in FIFA's rankings and Vucinic says they are very proud nation who are desperate to qualify for a major finals.
"We are an old country with a young football association - and our country's past is something we are very proud of," he said.
"The fact we have never qualified for the World Cup finals or European Championship is extra motivation for us to keep getting results and to keep improving.
"For Montenegro, a match with England is spectacular. No one wants to miss it."