Thomas Ince is more than happy to stay with Blackpool
Thomas Ince has told Sky Sports that he is not desperate to leave Blackpool.
Last Updated: 25/03/13 4:33pm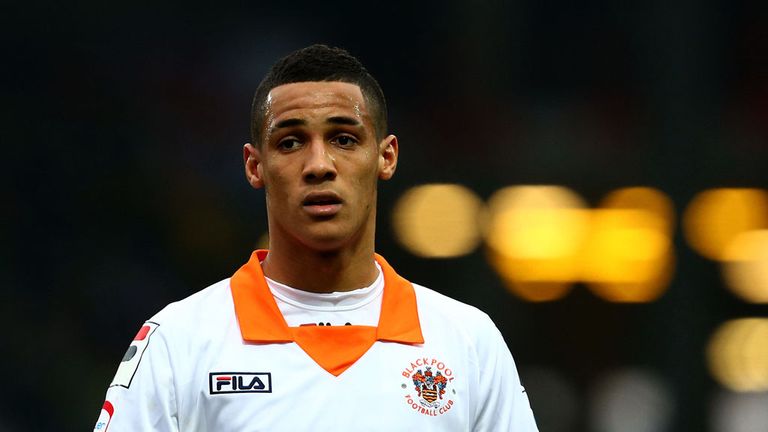 The England Under 21 winger was speaking after being confirmed as the Championship Young Player of the Year.
"For me if it wasn't for Blackpool I would not be where I am now and would not be the player I am now," he told Sky Sports News.
"I put tremendous belief into my team-mates and the fans so it has been absolutely fantastic.
"I will continue to give 100 per cent and my all until the end of this season."
Liverpool failed with a bid to lure Ince back to Anfield in January as they could not agree terms with Blackpool.
Ince, who is now playing under his father Paul at Blackpool, insists he is happy to bide his time to get back into the Premier League.
"In the summer anything can change and I am happy where I am," he concluded.
"If I am at Blackpool, my feet will be on the ground, and it is about timing - sometimes you can jump too soon. If I am still at Blackpool at end of season then great."
Ince, meanwhile, wants to add to his personal success by steering Blackpool away from trouble.
The Seasiders are just four points above the Championship drop zone despite Ince's 18 goals this season.
"I didn't expect this at all," he said of his award. "I've enjoyed my season at Blackpool but this has capped it off nicely.
"It's been up and down, it's not easy when you get managerial changes. At the start of the season we were flying high at the top but have you seen our pitch? It's like Blackpool beach at the moment.
"So there have been disappointments this season but we have a great group of lads, we all work for each other and we are where we are.
"We have to make sure we keep Blackpool in the Championship this season and then next season get Blackpool where they should be, challenging at the top."