West Brom midfielder Claudio Yacob enjoying Premier League life
Claudio Yacob has expressed his pride at playing an important role for West Brom in his first season at the club.
By Andres Garavaglia
Last Updated: 25/03/13 8:07pm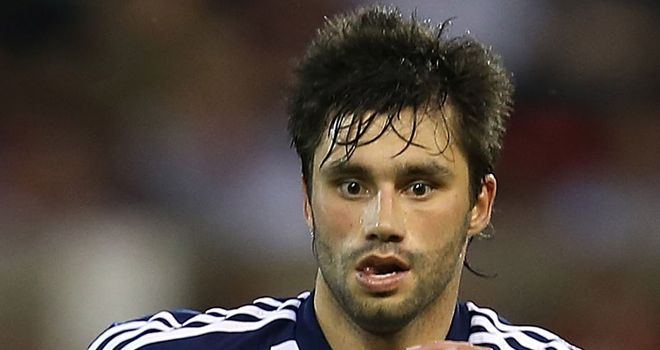 The Argentine midfielder made the move to The Hawthorns last summer and has been one of the unsung heroes in a fine campaign for the Baggies.
He admits it could have been difficult to adjust to a new culture as well as a different style of football in England, and he is thankful to his team-mates and the West Brom fans for all their help in making the transition easier.
"I don't capture the attention like other players, for example Lukaku and Long," he said.
"I don't score goals because that isn't my work, but I think that what I do is important for helping the team to reach their main objective. To score goals is important but not the most important thing.
"I am really thankful for the support that the fans give to me and I feel that I want to give back to them all that I can. I am very happy and I like the song that they have done for me.
"As I improve my English, I get closer to the players. Now I can have some short conversations. It's very important for me to mix with the players and feel more comfortable.
"I like to talk with the younger players because I notice that it's important for them to talk with me. That situation also gives me the chance to practice my English, and they are very patient with me.
"I am very happy with all the players because they take care of me."