Roy Hodgson insists England's fate still in their hands after draw with Montenegro
Roy Hodgson insists England's World Cup fate is still in their own hands after the 1-1 draw with Montenegro.
Last Updated: 27/03/13 1:33pm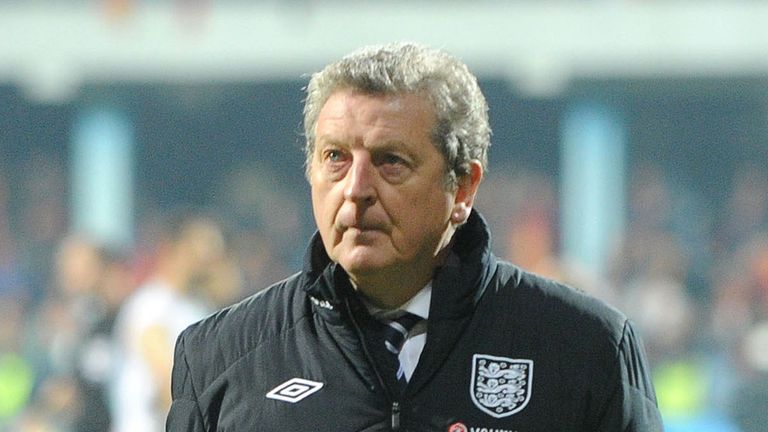 Hodgson was disappointed to see Wayne Rooney's early header cancelled out by Dejan Damjanovic with 13 minutes remaining, but the result leaves England still only two points behind Montenegro at the top of Group H.
England still have home games against Montenegro, Poland and Moldova to come in the autumn as well as a trip to Ukraine.
"I'm disappointed that after such a good first half we couldn't maintain that level of performance and win the game," said Hodgson.
"I thought we came close but we must give Montenegro credit, they played well of course in the second half.
"Everything was looking good up to half-time but unfortunately there is always an opponent to take into account as well and backed on by this very, very enthusiastic crowd they were able to up their game slightly.
"And if you were a neutral in the game you wouldn't deny them the relevance of their equaliser.
"It's still a little bit disappointing we have only come away with one point, but having said that we knew it was going to be a difficult game tonight.
"We knew it wasn't going to be easy to win here so maybe we should accept the fact that, given we couldn't maintain our level of performance through the 90 minutes, coming away with one point at least keeps us in control of the group.
"But we move on. We have an interesting period coming up. The group is still there to be won and still in our hands so we must make certain that when September and October come around we are in good shape.
"We have three of the last four matches at home. We play our major rivals at home - so let's see what we can do in the autumn."