Ricky van Wolfswinkel relishing summer move to Premier League side Norwich
Ricky van Wolfswinkel is looking forward to getting his Norwich career going next season.
Last Updated: 27/03/13 4:16pm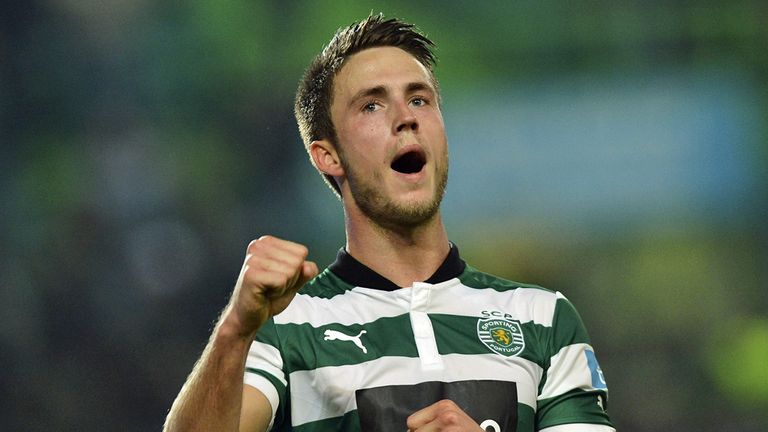 The 24-year-old Holland international will leave Sporting Lisbon for Norfolk this summer after the clubs sealed a reported £8m deal and he agreed terms on a four-year contract.
Norwich appear to be in a good position to confirm their Premier League future over the final eight games of the season and Van Wolfswinkel feels his signing shows that they mean business in their aim of breaking into the top-half.
"The club is in the middle of the table and very ambitious, this summer they will be debt free and will get on strong," Van Wolfswinkel said in an interview with Dutch magazine Voetbal International.
"The plan is also to bring in an attacking midfielder and two wide players this summer. With that, Norwich can look to play in the top half of the table.
"That a club would spend so much money, in these times, shows their faith in me. I have been to Norwich to look around and spoken to the manager and chief executive over their plans for the future.
"I don't know much about Norwich, but the city and the club surprised me - the stadium has 25,000 (capacity) and there are 5,000 fans on a waiting list for (season) tickets on top of that which shows the status of the club.
"I had a good talk with the manager, Chris Hughton. He was very specific about my qualities and wants to build a strong team around him. That gives good trust.
"I want to play as high as possible, but also in a team where there is a lot of perspective - that is what Norwich City has, and that is why I have signed there for four years."