Roberto Mancini: Title race over but I won't be leaving Manchester City
Roberto Mancini has conceded the title but says he will be at Manchester City next season to try and win it back.
Last Updated: 28/03/13 3:58pm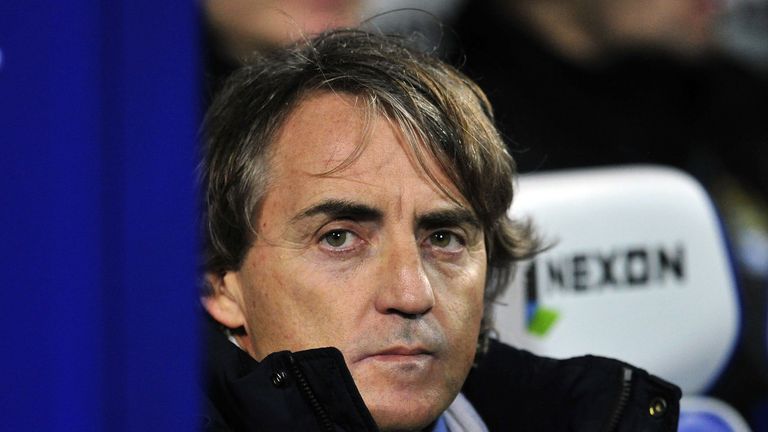 Champions City will go into Saturday's home game with Newcastle 18 points behind Manchester United, if the leaders win at Sunderland in the day's early game.
And Mancini insists City's focus now should be holding off a challenge from London duo Chelsea and Tottenham for the runners-up spot.
He said: "It's over, but this doesn't change anything because we should do our best from now to the end.
"Every top team, when you can't win a title, you should try to play well, try to win all the games, and we have the FA Cup semi-final.
"We have Chelsea four points behind, Tottenham five points behind and we play another nine games. For this reason it's important to keep working hard."
Mancini wrote off City's chances last season only for his side to bridge an eight-point gap in the final six games.
But he said: "It is definite this time. It is over. We are disappointed that we can't win the title but United have been better than us."
The futures of Mancini and midfielder Yaya Toure continue to be questioned in the press, and newspaper reports on Thursday suggested the Italian has been earmarked as the man to revive Monaco's fortunes.
Asked about the link, Mancini said: "Monaco is one of the best teams in the French Second Division and they have a good manager. I'll stay here for a long time - like Yaya.
"Yaya is staying here a long time. He is one of the best players in the world and he will be staying for three, four, five years, I don't know."