Paul Lambert says Aston Villa are not a dirty side
Paul Lambert insists Aston Villa are not dirty despite them currently being bottom of the fair play table.
Last Updated: 31/03/13 12:49pm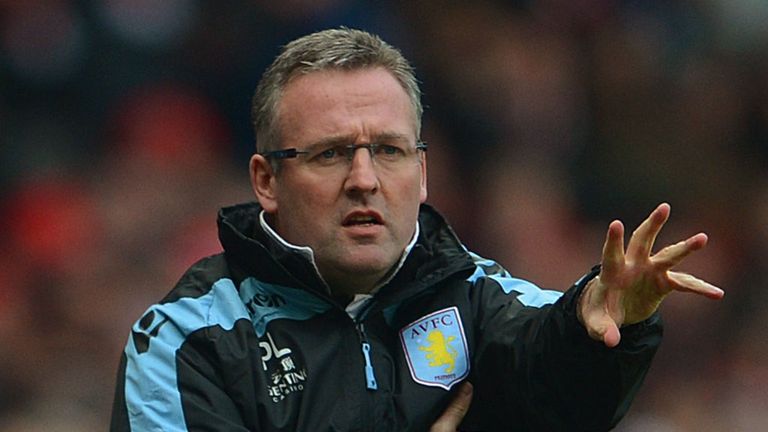 Relegation-threatened Villa have amassed 64 bookings and two red cards during the current campaign.
Fabian Delph became the first top-flight player this season to serve a two-game ban for amassing 10 bookings and team-mate Matt Lowton is just one yellow away from a similar punishment.
"I'm a little bit surprised we are bottom (of the fair play table)," said Lambert. "Because we're a young side, sometimes our enthusiasm overrides things. If the referee decides to wave the yellow card, you have to run with it.
"Are Villa a dirty side? Are you kidding? We've got one player over six feet tall. The rest are three feet, nine inches.
"We are not the biggest team but we will certainly stand up to things."
Despite the threat of suspension hanging over Lowton, Lambert insists he will not attempt to change the defender's approach following his recent good run of form.
"He started the season brilliantly, had a little dip along with everyone else, and over the last few months he has been back to what he was doing at the start," said Lambert.
"You can't curtail somebody's approach. That's the way he plays the game so you can't curtail it.
"You don't want him missing through a ban but I'd rather him make a challenge than not and if he has to take the consequences, he has to take it."