Andre Villas-Boas says Tottenham priority is top-four Premier League finish
Tottenham boss Andre Villas-Boas says Champions League qualification is more important than winning the Europa League.
Last Updated: 01/04/13 7:51am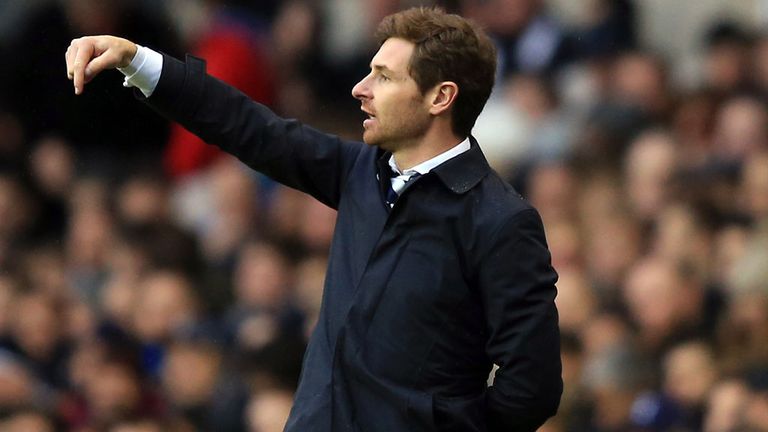 The 2-1 victory over Swansea on Saturday saw Spurs climb into third place in the Premier League table, and with Chelsea going down 2-1 at Southampton, they are well-placed for a top-four finish.
Spurs will face Basle in the first leg of their Europa League quarter-final on Thursday, and while Villas-Boas is desperate to win some silverware, he says the forthcoming Premier League games with Chelsea, Everton and Manchester City are very much on his mind too.
"You always get comfortable when you are further ahead from the pack but the other teams are so near," he said.
"It is not the first time that the other teams have been so near to us and it shifts every week.
"The fact that we are going to be third this week doesn't put more or less doubt on ourselves or make us over-confident. We have to continue to do our job.
"It will depend probably on the fixtures against the teams who have the same objectives as us.
"It may depend on what happens between Chelsea and Manchester United in the FA Cup as it could mean our game against them is postponed for later.
"But we have Everton, Manchester City and Chelsea to come, if we can gather points in those games it could be decisive in terms of our final place in the league."
Villas-Boas insists though he and his players will be fully focused when Basle arrive at White Hart Lane.
He said: "We dream of winning trophies so our focus on the Europa League won't shift.
"We understand that we have to keep the team fresh and we are able to rotate as we have top-quality players that allow us to do so.
"Now we are in the Europa League quarter-finals we can only dream of winning the trophy.
"It has the same importance as every game we play, although I understand that it is always the league position that determines the success of the season."