Paolo Di Canio demands discipline from Sunderland players
Paolo Di Canio says Sunderland players will have to adhere to his disciplined approach or risk becoming "anarchists".
Last Updated: 02/04/13 4:39pm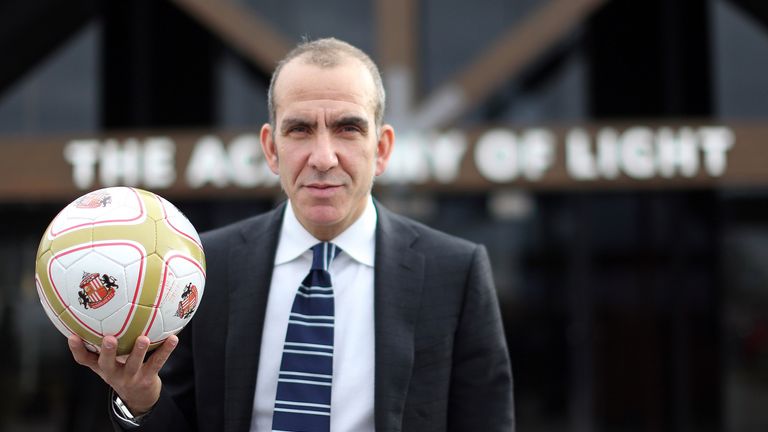 The 44-year-old former Swindon manager was appointed as replacement for Martin O'Neill at the Stadium of Light and has wasted no time in laying out his philosophy to his players.
"You have to know how to manage your players," said the Italian, whose side are a point off the relegation zone.
"It is obvious you have different egos in the Premier League, but you have to have strict rules, discipline, and work hard on the field during the week otherwise the product you deliver on Saturday is not good.
"That won't change. It's not just Paolo Di Canio's opinion, all managers around the world think the same.
"If everybody interprets the game wrong because they do not train properly during the week or because there is no discipline you have an anarchists' team, and if there is anarchy maybe the players try to do the right thing but doesn't work in the way it should.
"Yesterday was the first training session and it was a shock for them.
"But they showed fantastic commitment and we are going to change a bit our philosophy in the way we approach our training sessions, because if you do not prepare yourself the best in your training session you can't do a good job in a Saturday or Sunday game.
"We have a very good foundation with five or six players with fantastic talent and a group of young players who are full of enthusiasm to prove their quality.
"We can now light the fire and let them play together with energy and quality."
Di Canio added that he has identified confidence among the players as one issue he has to deal with, especially with only seven games remaining of the season.
"From the last two games I watched against Norwich and Manchester United it is clear that some players are not fully confident, probably because the last few results weren't good," he said.
"But I am sure through my job and my staff's job we can help them to restore this belief and play as they used to play before.
"We have to think that on May 19 we are going to celebrate because this club will still be in the Premier League."