Champions League: Wesley Sneijder says Galatasaray will attack Real
Wesley Sneijder says Galatasaray will chase victory when they take on Real Madrid in the Bernabeu on Wednesday night.
Last Updated: 03/04/13 2:29pm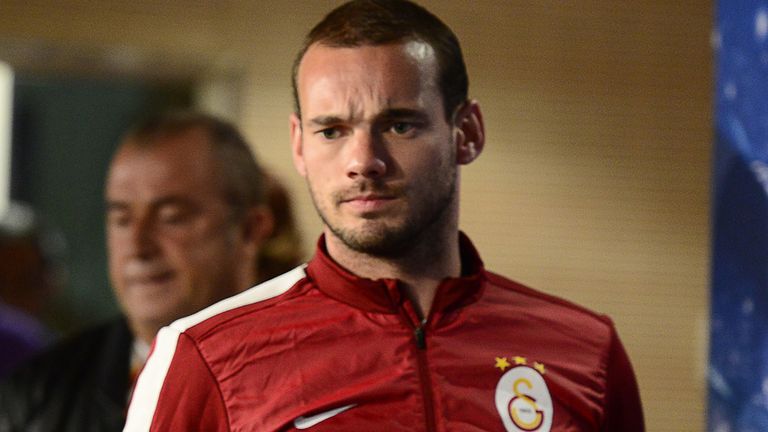 Sneijder, who signed for Galatasaray from Inter Milan in the January transfer window, felt his decision to leave Serie A and move to Turkey had been vindicated.
Speaking at Tuesday's press conference ahead of the Champions League quarter-final against Real, the Dutchman said: "I'm very happy in Galatasaray, I have felt very welcome since the day I arrived. It's an amazing club. I'm definitely sure I made the right choice in coming here.
"I wanted to make a step forward and not back after Inter and look where I am now: playing Real Madrid in the quarter-finals of the Champions League, so I think I made the right choice."
Sneijder also expressed his confidence that Gala could beat Madrid in the Bernabeu and ruled out playing for a draw, saying: "We are here to win the game, we have not come here to wait and defend, we are here to play the way we want to because we have a strong team.
"It's no surprise that we are in the Champions League quarter-finals because of the players we have."
And the Holland international said he was looking forward to facing his former Inter coach Jose Mourinho, but was clear about where his loyalties lie.
"It's amazing for me to play against him tomorrow, we had a great time together, but we have to forget about it now," he said.
"Tomorrow we are enemies, we are not friends any longer."