Swansea defender Chico Flores signs new deal
Swansea defender Chico Flores has signed a new contract that will keep him at the club until 2016.
Last Updated: 06/04/13 8:34am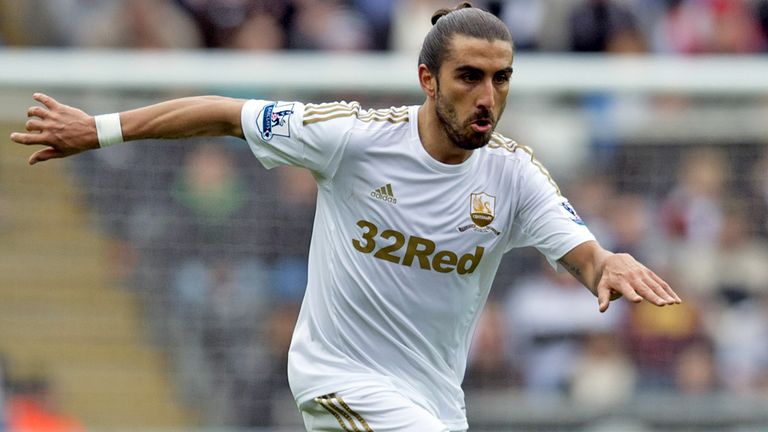 The 26-year-old, who has been a regular since his £2m move from Genoa last summer, has finalised a deal that now keeps him at the club until 2016.
"I'm very happy," the centre-half said. "Everything has gone better than I ever expected considering I only arrived in Wales in the summer.
"I have found it easier to settle here than when I moved from Spain to Italy.
"The language issue can still be difficult at times, but I'm getting there. My English is improving all the time and I have good communication on the pitch alongside Ash (Ashley Williams), who can also speak a bit of Spanish.
"In my debut season the club has won its first major trophy and is safe again for another year in the Premier League.
"It's been a fantastic experience and a massive achievement for the club, both individually and collectively.
"I had no hesitation in signing a new contract for a number of reasons, but mainly because I can only see the team and the club growing.
"We play good football, which I think suits me, and the warmth of the fans towards me has been unbelievable. To hear them singing my name is amazing; phenomenal. I love them all.
"If you put all that together, everything is perfect, and I hope to stay at Swansea for a long, long time."