Ally McCoist claims Rangers' squad 'is not the worst in our history'
Manager Ally McCoist insists the current Rangers squad 'is not the worst in our history' as Charles Green has claimed.
Last Updated: 08/04/13 3:14pm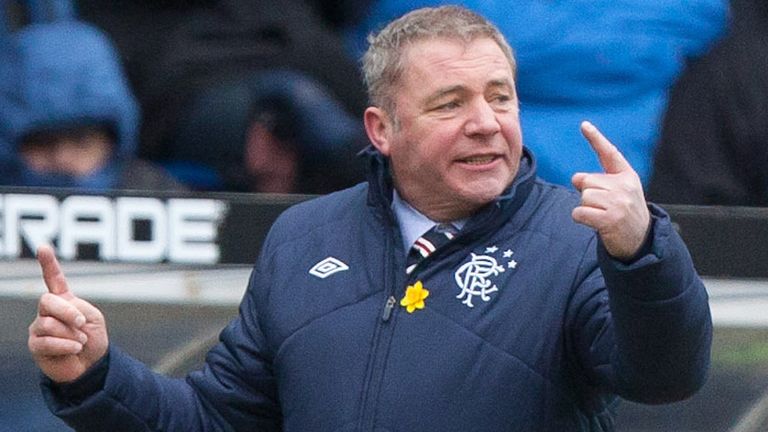 McCoist made his feelings known shortly after the Glasgow giants had moved 24 points clear at the top of the Third Division table with a convincing 4-1 victory over Queen's Park at Hampden.
He said: "Charles is relatively new to Rangers. He knows the job he's got to do, and we've all got to do, and we're looking forward to doing it.
"In my opinion, it's not the worst Rangers team.
"I'm not sure how many titles Charles has won in his career but I've been very fortunate to win 14 at our football club, including as assistant manager.
"That title we were all involved in just there is the hardest one.
"I know what it takes to win a title. It doesn't matter what division you are in, it takes a special group of people and talent and hard work to win titles.
"We've got a group of boys who were assembled in the space of six or seven days and have managed to win a title and they are 24 points clear.
"I would think everybody could maybe take a wee step back and offer some congratulations to those boys. I'm certainly doing that right now."
As for the match on Sunday, he added: "The boys have been receiving a fair bit of criticism, a lot of it correctly, over one or two recent performances but I thought we were very good today."
Spiders boss Gardner Speirs said: "I thought we played really well. We made a number of good chances but we were out-done by experience."