FA investigation finds no evidence of racist chanting in San Marino
The FA have found no proof any England supporters sang racist songs during last month's World Cup game with San Marino.
Last Updated: 08/04/13 4:37pm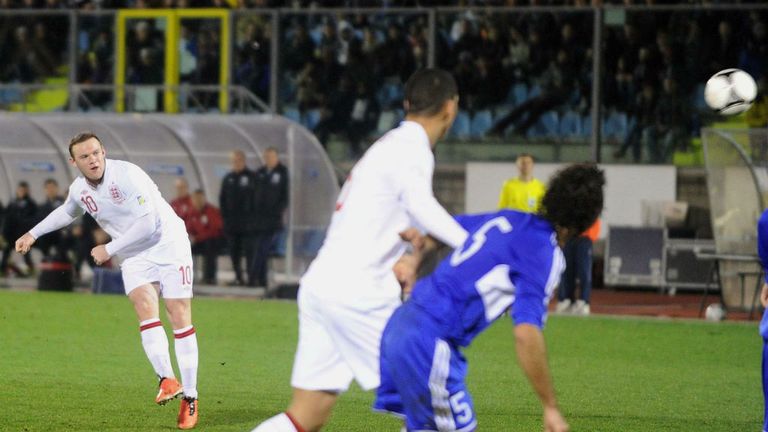 FIFA asked for an official response from the FA after campaign group Fans Against Racism in Europe (FARE) reported England over an alleged chant about Rio Ferdinand and his brother Anton during the 8-0 win.
Reports of the chant were carried in at least one national newspaper, and a FARE spokesman admitted they were acting on second-hand information.
Adrian Bevington, managing director of the FA's Club England department, told Sky Sports News any evidence would be welcomed but said an exhaustive investigation ahead of FIFA's deadline had come to nothing.
"We've been asked by FIFA to make a submission by Tuesday," he said. "We've spent the time since the game in San Marino going through the video evidence that we obtained from our security team.
"We have not been able to identify any individuals or any recorded evidence of racial abuse or abuse of a particular nature being sung.
"I do want to make clear that that is not to dispute the reports of journalists who have acted with faith and integrity - and in saying that it's important we respect the right of people to report what they have heard in good faith.
"However, without the actual evidence recorded it's difficult to take anything further. We will of course do anything moving forwards if there is anyone who does have evidence that we can prove against people.
"There is one more point I'd like to make - that is whilst we are talking about a very small group of people in the game against San Marino the behaviour of our fans generally over the past decade has been outstanding.
"We take huge amounts of fans all over the world and whilst we have to be vigilant - and one offence is one too many - we have to praise the vast majority of official England fans who travel abroad in large numbers at great expense."