Manchester United striker Danny Welbeck doesn't want title pain again
Danny Welbeck says last season's title heartbreak will ensure Manchester United do not suffer the same hurt again.
Last Updated: 10/04/13 10:10am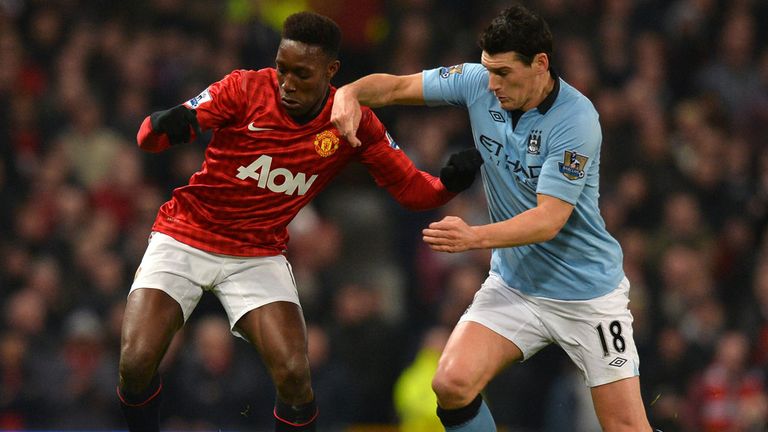 United's 2-1 home loss to their arch-rivals saw their lead at the top of the table cut to 12 points with seven games to go and sparked talk of another late title surge from City.
Roberto Mancini's side came back from eight points adrift with six games remaining 12 months to ago to win the title on goal difference after a dramatic last-gasp victory over Queens Park Rangers on the final day.
The Red Devils had just beaten Sunderland 1-0 when they heard the news of Sergio Aguero's stunning winner and Welbeck says that pain is spurring United on.
"As a United player you know how vital it is to win every game," said Welbeck. "But what happened last season shows that every single game, every single point and every single goal is crucial.
"I'll never forget the manager coming on the bus after the Sunderland game last season.
"He said to the younger players, 'remember this feeling, it will turn you into men and make you bigger and better players and people'. None of us want to feel like that again.
"What happened has given us the motivation to improve and it has reminded us that there can be no complacency. Every single minute on the pitch matters."