Clarke Carlisle and Piara Power back UEFA's 10-match ban for players found guilty of racism
UEFA's decision to bring in a minimum 10-match ban for players found guilty of racism has been welcomed by campaigners.
Last Updated: 10/04/13 7:34pm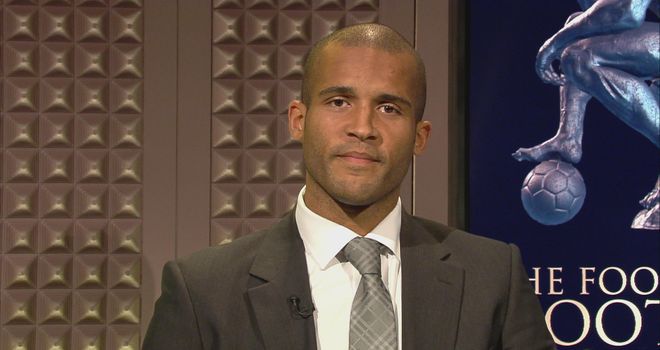 PFA chairman and Kick It Out ambassador Clarke Carlisle has offered his support to the move, while Football Against racism in Europe (FARE) Piara Powar has also backed the decision.
The proposal should see an end to the inconsistencies seen in the John Terry and Luis Suarez cases, which saw Terry banned for four matches and Suarez eight in the two high-profile cases of racist abuse by players in England.
UEFA general secretary Gianni Infantino has confirmed they will double its minimum sanction from next season and that all national associations will be asked to follow suit.
"My reaction to this is one of near satisfaction," said Carlisle.
"One of my greatest points of contention with the Football Association and the way we approach issues of race and racism in this country is that the penalties are nominal.
"When you move that on to UEFA and FIFA, the way they have previously sanctioned issues of racism has been laughable.
"The FA have been quite draconian in comparison, even though their approach has been quite lenient. A minimum 10-game ban is a fantastic start. That is a deterrent."
Powar also welcomed the introduction of a standardised 10-game ban for players found guilty of racism.
"In England we had a big furore with Terry and Suarez and the management of both of those cases," he said.
"If UEFA say this for us is the standard sanction and we expect the national associations to follow suit it takes out all of the issues with Suarez supposedly getting a longer sanction because he's a foreigner and Terry supposedly getting a lesser sanction because he's England captain.
"We are also in talks with UEFA about an additional sanction of a mandatory demonstration by the guilty club to show what they are doing in terms of education.
"The fight against racism is something that's very serious and we have to make sure that there is correct action and not just words."
Meanwhile, the FA and SFA have both confirmed they would consider UEFA's plan when the full details are published.
An FA statement said: "We welcome UEFA's comments and look forward to seeing how these proposals take shape over the coming weeks.
"For our part, the FA has committed to keep under review its sanctions for all discriminatory offences as part of English football's wider Inclusion and Anti-Discrimination Plan.
"This is ongoing and takes place in full consultation with the leagues, clubs, managers, players and match officials.
"We remain committed to tackling all forms of discrimination including racism."
SFA chief executive Stewart Regan said they would study the proposals before making a decision.