Hawk-Eye chosen as provider of goal-line technology for the Premier League
British-based firm Hawk-Eye has been chosen as the provider of goal-line technology for the Premier League.
Last Updated: 12/04/13 6:56am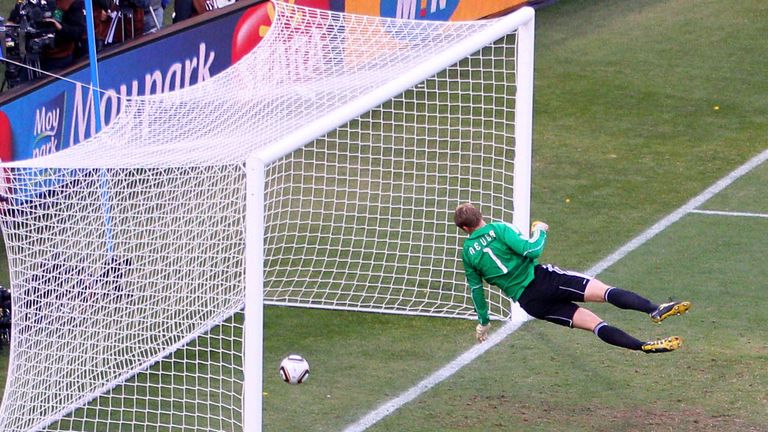 The camera-based ball-tracking system was recommended as the preferred option - rather than the German alternative Goalcontrol - with a unanimous vote at a meeting of the 20 top-flight clubs.
Hawk-Eye, which was sold to technology giant Sony two years ago, already provides camera-based systems for tennis and cricket, and its equipment is now set to be in place at Premier League grounds and Wembley Stadium from next season.
Premier League chief executive Richard Scudamore said: "The Premier League has been a long-time advocate of Goal-line Technology, and at times it didn't look like it would be something we would be able to introduce.
"However, since FIFA took the decision to permit it we have been working hard to get a system in as soon as practically possible.
"Principally it is about getting it right. Fans, players and managers exhort, strain and stress respectively for their teams to score or prevent goals being scored, so we as administrators should do all that we can to ensure the correct decisions are being made.
"Of the four companies that are currently licensed by FIFA, Hawk-Eye stood out for their excellent track record in delivering for sport over many years."
England coach Roy Hodgson said: "Well it's the same as everyone else. We're not behind people. It's the same for all European countries.
"It had to be approved by FIFA and for many years they were against it - and I can understand their opposition in one sense. It costs lots of money which means only certain countries can benefit from it.
"The major fear for FIFA has been where is it going to end - are we going to have a very different game in the future. Will the game be stopped and it goes to a panel of experts who will study the video and make a decision. So I can understand there's been reticence.
"But with goal-line technology there's less reason to doubt its usefulness. It's one of those momentous days that go down like changing of the offside law."
Stoke chairman Peter Coates added: "I am for it, and all the other clubs are for it, and we'll see how it plays out. I am not for technology everywhere but I think, however many extra officials you have behind the goal-line, you are back to human error, unless you eliminate that.
"We want to keep it simple, and we still want plenty of controversy so I don't think we want to overdo it."