Gareth Barry's Manchester City future could be sorted soon
Roberto Mancini hopes that Gareth Barry's future at Manchester City will become a little clearer in the next month.
Last Updated: 13/04/13 8:34am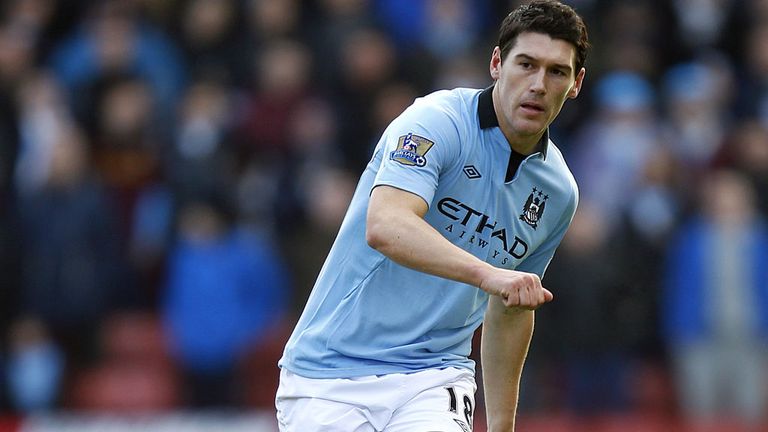 The 32-year-old England international, a £12m signing from Aston Villa in 2009, enters the final year of his contract in the summer.
Barry has gone on record that he would like to stay at the Etihad Stadium, and hinted he would like to end his career as a City player, but there has also been speculation about his future because of the contractual situation.
Mancini is a firm Barry supporter and hinted that he could be next in line for a new deal after City secured the future of fellow schemer Yaya Toure last week.
The Italian said: "I think we have three or four players in this situation.
"We will decide this in the next month but these players are important players for us.
"I am very happy with Gareth because Gareth is a good guy and a serious professional player. He is really serious as a man."