Chelsea boss Rafa Benitez believes Juan Mata will be key to hopes of success
Rafa Benitez believes the influence of Juan Mata could be decisive in Chelsea's bid to end the season on a high note.
Last Updated: 16/04/13 11:24pm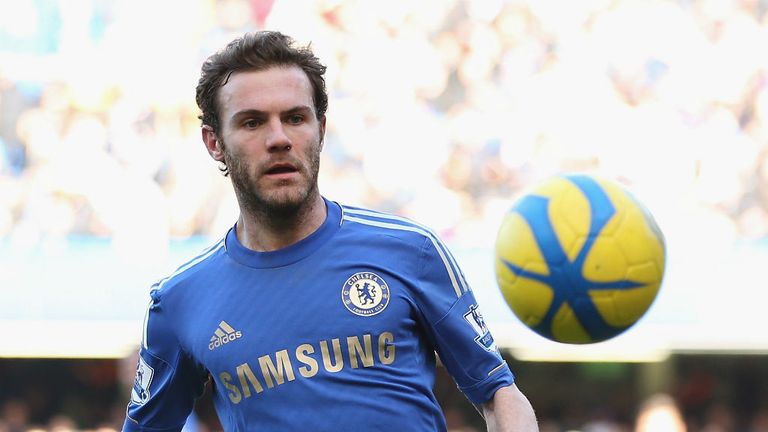 Chelsea have an eighth and final opportunity for a trophy remaining - in the Europa League, where they meet Basle in the semi-finals - but first the focus is on securing a top-four finish in the Premier League and qualifying for the tournament they won in 2012.
The west London derby at Fulham on Wednesday is the first of two Premier League matches this week which could see the Blues consolidate their place ahead of fifth-placed Tottenham, over whom they currently have a game in-hand.
Mata has been Chelsea's shining light this season with 18 goals to his name and Benitez believes he deserves to be in the running for player of the year.
"Juan Mata is scoring goals and giving assists," said Benitez.
"When you have a second striker scoring 18 goals and giving 29 assists, it's like a striker.
"If you analyse his performance in the whole season, he could be one of the players of the year, for sure.
"When you play in a team that plays one game a week, you can be good, but Juan has played two games a week for months and he's doing really well.
"He's a very good professional and his numbers are fantastic."
Benitez believes the key to Mata's game is his intelligence and likened him to Chelsea legend Gianfranco Zola.
"Game intelligence. That is the key," Benitez said.
"He's very clever, he finds space and his quality is very good.
"He has the vision. He can score goals, he can pass. That is game intelligence.
"That's the reason why these players are more expensive. It's more difficult to find them.
"Gianfranco Zola was this type of player, not too big but game intelligence to get into the box."