Premier League won't budge on increased parachute payments
The Premier League will stick to its guns over proposed higher parachute payments for relegated clubs.
Last Updated: 18/04/13 12:27pm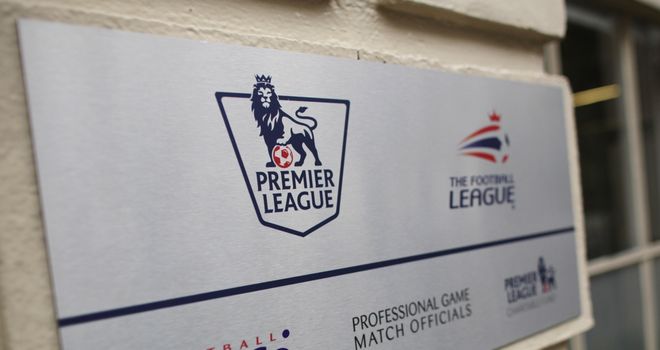 The Premier League will stick to its guns over proposed higher parachute payments for relegated clubs despite opposition from Football League clubs.
The 72 Football League clubs met in Derby on Wednesday and agreed to push for a better deal over solidarity payments - with some chairmen claiming that boosting parachute payments from £16million to £23million for the first year after relegation will give relegated clubs an unfair advantage.
As far as the Premier League is concerned, the level of parachute payments is non-negotiable.
A Premier League spokesman said: "Parachute payments are based on a formula that is part of the Premier League's constitution and have proven a necessary mechanism for clubs both coming up and down over the years.
"There is no evidence to suggest they prevent non-parachute payment receiving clubs getting promoted from the Championship - the contrary in fact. Over the past 15 seasons two-thirds of clubs promoted to the Premier League did so without parachute payments."
The Premier League's proposals are for relegated clubs to receive £23million in the first year, £18million in the second and £9million in years three and four. It would mean a possible total of £59million over four years compared to the maximum now of £48million.
Clubs in the Championship not receiving parachute payments would get £2.3million in solidarity payments - but still more than the money from their own TV deal.
The offer of solidarity payments for League One and League Two clubs is £360,000 and £240,000 respectively, a 6.6 per cent and 5.4 per cent rise.
The increase in parachute payments from £16million is because of the rise in the Premier League's TV rights from 2013-16 - and it effectively decides on the level it pays.
Premier League chief executive Richard Scudamore said last month he understands anxieties over a proposed increase in parachute payments for relegated clubs but claims the evidence shows the system is fair.
He pointed to the fact that of all the clubs promoted in the last 15 years, 60% had not been receiving parachutes.