Swansea submit plans to increase Liberty Stadium capacity to 33,000
Swansea have unveiled plans to increase the capacity of the Liberty Stadium by over 12,000.
Last Updated: 18/04/13 11:32am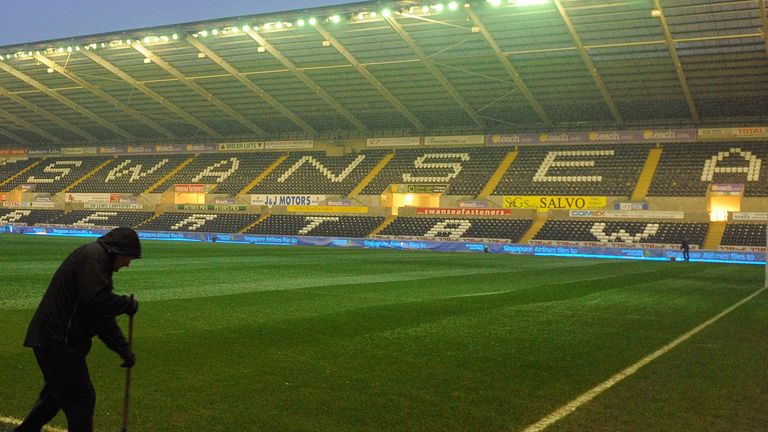 As they near the end of a second solid season in the Premier League, the club hope to take advantage of encouraging profits by increasing the capacity from 20,500 to 33,000.
The club have submitted their plans to the local council, and if passed they aim to have the work completed within five years.
A statement on the club's official website read: "Swansea City has lodged a formal planning application to the City and County of Swansea for the comprehensive expansion of the Liberty Stadium.
"The works proposed would see the extension of the North, South and East stands of the stadium in a phased manner over the next three to five years.
"The proposals seek to capitalise on the success of the football club during their first two seasons in the Barclays Premier League; help consolidate this status and remain part of the top flight for many years to come.
"Works that are proposed for the stadium would look to increase its capacity by approximately 11,000 spectators."