Aston Villa manager Paul Lambert praises striker Christian Benteke
Paul Lambert insists he does not want Aston Villa striker Christian Benteke to be a "one-season wonder" at Villa Park.
Last Updated: 19/04/13 3:38pm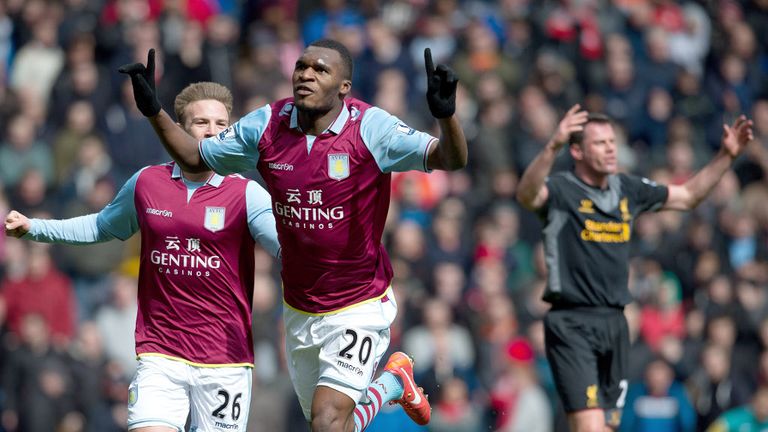 The Belgium international has enjoyed an impressive debut season in the Premier League, with 19 goals for Lambert's side.
And with supposed interest from other clubs, there has been increased speculation about Villa offering him an improved deal from the contract he signed when joining from Genk last summer.
But Lambert said: "He's only just come here, I know the situation and how well he's done for us.
"Christian himself wouldn't want to speak about anything like that at minute even though we've got a good relationship with each other. Things like that take care of themselves.
"I know the situation and no doubt we'll look at it at the end of season.
"The guy's been great but I just don't want him to be a one-season wonder.
"He's doing his job, that's all you can ask of him. He's playing, scoring goals, he's been great.
"He's never knocked on my door over anything like that."
Villa currently sit three points above the relegation zone ahead of their trip to Manchester United on Monday.
And Lambert remains positive they will stay up, adding: "If somebody had said we'd take four points out of the games against Stoke and Fulham, I would have taken them.
"Fulham don't get the credit they deserve. I can't fault the players, with all the effort they put in and the chances they created."