Premier League mounts defence of record after 'Rooney Rule' criticism
The Premier League has defended its record on racial equality in the wake of criticism from a leading campaigner.
Last Updated: 21/04/13 3:44pm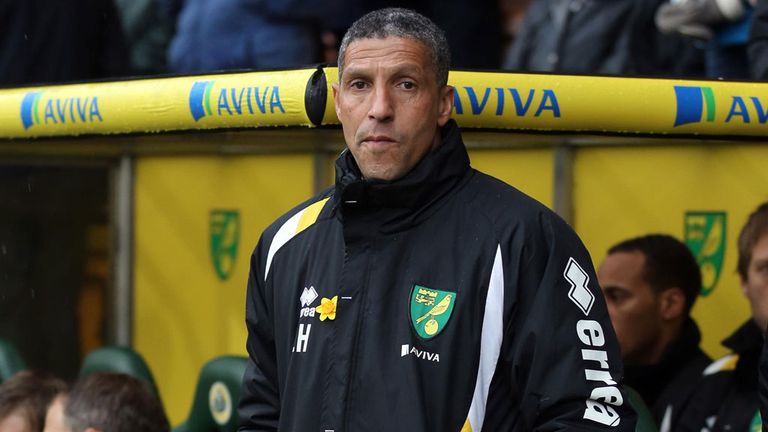 Cyrus Mehri, the American lawyer who oversaw the introduction of the Rooney Rule in American Football, accused the organisation of failing to take a positive lead on the recruitment of black managers.
But a spokesman for the Premier League, whose only black boss is Chris Hughton at Norwich, said its policy of appointing managers "on merit only" was the right one and argued a lack of coaches from ethnic minorities was a problem for English football as a whole to address.
"We have a proven track record in addressing this area," he said, "as well as providing best practice employment guidelines to ensure our clubs not only meet legislative requirements, but surpass them.
"The clubs employ on merit only. Their players, coaches and managers are from diverse geographical, cultural and racial backgrounds.
"Where the English game as a whole needs to work harder is ensuring that there are more qualified coaches, from all backgrounds, feeding into the system and progressing to the highest level.
"One thing is for sure, that clubs in the Premier League and Football League will always seek to employ the best possible talent."
The Rooney Rule, named after the Pittsburgh Steelers' owner, compels NFL franchises to interview candidates from ethnic minorities for senior coaching roles.
Mehri, speaking about a visit to England two years ago, said on Saturday: "The NFL showed leadership over this issue, so I was expecting the same from the Premier League when I first came over. I have to say I was deeply disappointed.
"They showed what I would call deliberate ignorance. They didn't really try to inquire what it was about. Their view was, 'This can't work in the UK'."