Roberto Mancini says Manchester United 'wanted it' in title race
Manchester City manager Roberto Mancini has admitted that Manchester United showed a better attitude to win the title.
Last Updated: 23/04/13 3:12pm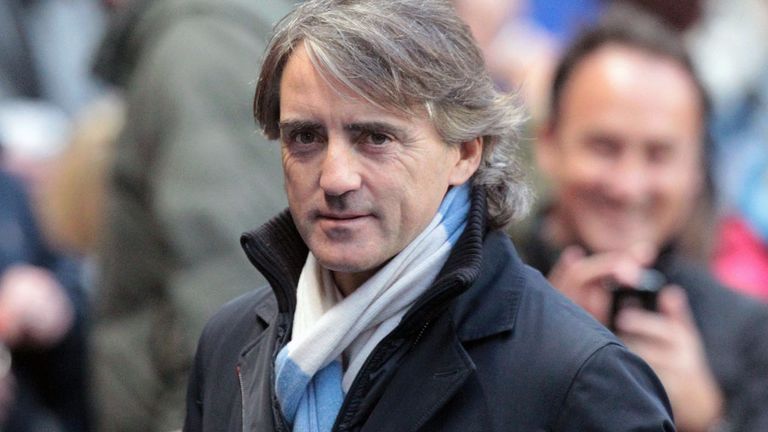 Having been pipped to top spot by City in 2012, United have been the more consistent side this term and will be confirmed as champions on Monday if they beat Aston Villa.
City failed to narrow the 13-point gap on Sunday as they went down to a 3-1 defeat at Tottenham Hotspur, and Mancini concedes that his players have perhaps not been as hungry as United.
He said: "Yes, United had a better attitude because they lost the title last year.
The reason there is a gap like today? Probably there is more attitude, they wanted it.
"They started the season and they wanted to win after last year. There are many reasons why we lose but I repeat, they deserve to win it.
"They are not a better team but they deserve to win this title because we lost a lot of points in games we probably didn't deserve to lose.
"But United won a lot of games in a row with goals and deserve to win the title.
"They bought some new players in the summer and they scored a lot of goals. They conceded a lot of goals but they scored more. It is important."
City still have a chance to end the season with some silverware after making it through to an FA Cup final against Wigan Athletic, but Mancini admits there will be a sense of regret at the Etihad Stadium.
Mancini added: "I'm not happy with the season because I want always the maximum.
"But we have another chance to win the FA Cup and I think the FA Cup is important. And we can be in second position.
"If that's not good enough all the other managers should be sacked as well."