Antonio Conte is aware of Juventus' job ahead of the Turin derby
Juventus manager Antonio Conte knows sealing the Serie A title with victory in next week's Turin derby will not be easy.
Last Updated: 22/04/13 1:28pm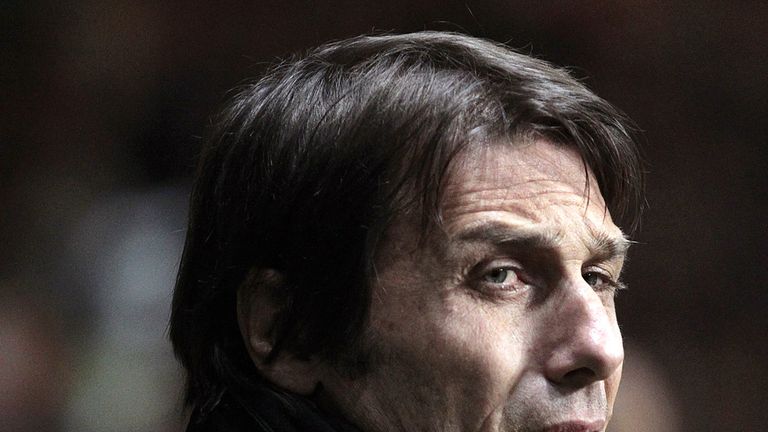 The Bianconeri need just four points from their remaining five games to prolong their reign as Italian champions after pulling 11 points clear of Napoli with a 1-0 victory over third-placed AC Milan last night.
Arturo Vidal's penalty midway through the second half means Juve can defend the Scudetto by beating Torino should Napoli fail to beat bottom side Pescara in Abruzzo.
But Conte knows that Il Toro would love nothing more than to keep his side hanging on with a shut-out at the Stadio Olimpico.
He told juventus.com: "We managed to win again and take a potentially decisive step.
"I don't want to think about when or against whom the decisive victory could come, I'm only interested in closing off the Scudetto race.
"After that, we can celebrate and relax following a very demanding season. We know all about Torino's desire to beat us and about the hidden dangers that await us in Sunday's derby."
Milan, meanwhile, are out of the title race and seven points behind Napoli with Fiorentina desperate to snatch third place after reducing the gap to a single point with victory over Torino yesterday.
Rossoneri boss Massimiliano Allegri's sole focus over the five-game run-in is therefore securing Champions League football at San Siro.
"It's been an abnormal season for us," he told acmilan.com. "Juventus are having an extraordinary season, they might even reach 90 points and that says it all.
"Second place after we drew against Napoli was a tough one anyway and after this evening's result, it's almost impossible. Now we need to hang onto third place and we have to stay calm.
"We have to get back winning on Sunday and that we have a mini league ahead of us of five games and we only have a single point lead over Fiorentina.
"It was a balanced game this evening and obviously in the final third we have to do more but that doesn't mean that the team didn't do well. The game was decided by a penalty."