Joe Hart hits out at Manchester City team-mates after Tottenham defeat
Joe Hart has hit out after Manchester City's rapidly fading title defence suffered a possibly fatal blow at Tottenham.
Last Updated: 23/04/13 3:11pm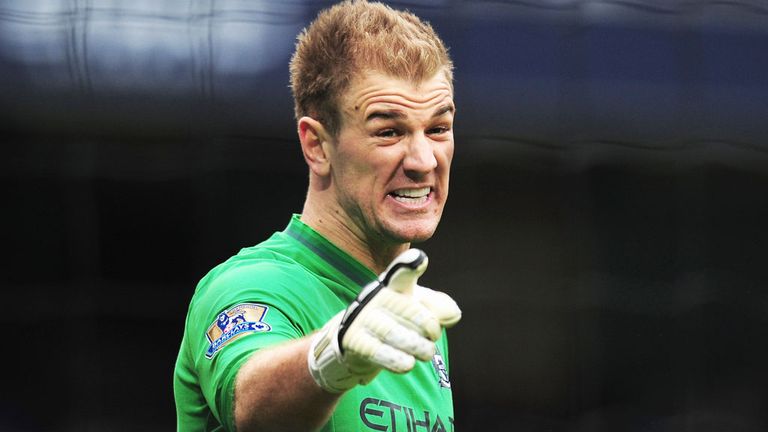 Samir Nasri had put City ahead in the first half but, despite controlling much of the rest of the game, City capitulated in the final quarter as Tottenham struck three unanswered goals.
Manchester United can now be crowned champions if they defeat Aston Villa at Old Trafford on Monday night, with City unable to defend the crown they won in such dramatic fashion last May.
Hart told City TV: "We took the lead and didn't kick on from there. Second half we just kind of existed and paid the price.
"I just thought we took our foot off the gas and you can't do that. Spurs have got a lot to play for and congratulations to them but I'm not really interested in them.
"We messed up in Europe and we have had plenty of weeks rest so I don't think that is what it is down to. It was just a poor second half.
"But we will bounce back easily, it is what we do. We have proved that many a time. We have a big game coming up against West Ham.
"It is always good to win at home and we have got the FA Cup final that all the boys are trying to win their spots for."