Sam Allardyce confident West Ham can finish on a high
Sam Allardyce is confident that West Ham can end the season on a high.
Last Updated: 27/04/13 12:16pm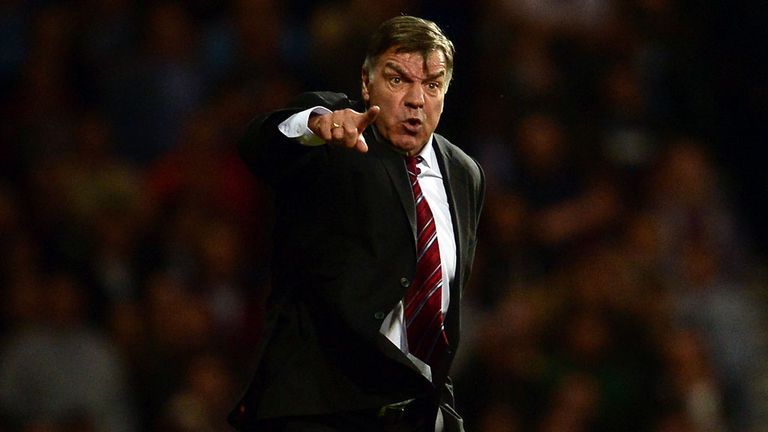 A run of five matches unbeaten sees West Ham sitting comfortably in 10th place but Allardyce is demanding no let up in performance.
"I said from the start that our goal was to finish around mid-table, 10th would be the highest," he said. "We're there with four games to go, it shows the consistency that we've had.
"Bad runs happen to everybody, but if it's only one period it's not too bad, we only did that around December and January.
"We're in a very comfortable position and we can relax without that detracting from our performance.
"We've got two very difficult away games and two home games which on paper don't look as difficult, but which are.
"We'll look forward on Manchester City and try our best to get a result out of a very difficult game.
"I saw an excellent performance from them against Tottenham the other day, apart from them slipping up in the last 10 or 15 minutes."
Allardyce reiterated that the situation with loan players - including Ravel Morrison and Andy Carroll - could be influenced by their finishing postion.
"At the end of the season, all our loan players, all our players out of contract, we'll look at their situations," he added.
"At £800,000 a place in the league, we have to consider that the higher we finish the more revenue it generates.
"We'll inevitably try one or two of the young players over the rest of the season, but it won't be a big change, it'll be a minor change.
"We have no extra injuries, just James Tomkins and George McCartney at the moment. The rest of the squad is fine."