Sir Alex Ferguson tells Robin van Persie to ignore Arsenal boo-boys
Sir Alex Ferguson has told Robin van Persie to ignore Arsenal taunts when he returns to the Emirates on Sunday.
Last Updated: 28/04/13 3:14pm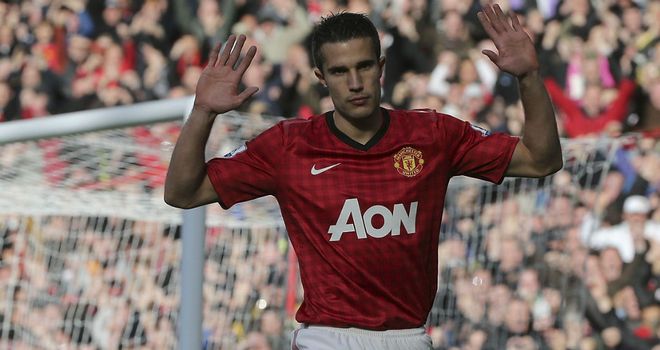 Van Persie left Arsenal for Manchester United last summer and has proved decisive in the title race, with Monday's hat-trick against Aston Villa securing the championship and taking his league tally to 24.
A guard of honour for the player and his team-mates will irk supporters still bitter over his departure in search of silverware but Ferguson said a feisty reception was no cause for concern.
"I don't bother about it, and I don't think Robin should bother about it either," said Ferguson.
"There was a bit of booing when he played at Old Trafford and I expect a portion of fans will do that. That is the modern generation I am afraid.
"For Arsenal to have one of their players go to their biggest rivals of the last 20 years doesn't sit well with their fans, nor Arsene (Wenger) for that matter.
"But it does happen. You just have to move on. Arsenal have moved on now. They are challenging for a Champions League place and have every chance of getting one."
Wenger confirmed that his players will form a guard of honour in recognition of their opponents' championship triumph, a move Ferguson has backed.
"I am glad Arsene has done that; when they came to Old Trafford in 2002 and Sylvain Wiltord scored the only goal, we did exactly the same," he added.
"That is what great clubs should do."