Marlon King released on bail after being arrested on Friday
Birmingham striker Marlon King has been released on police bail after being arrested on suspicion of dangerous driving.
Last Updated: 27/04/13 11:50am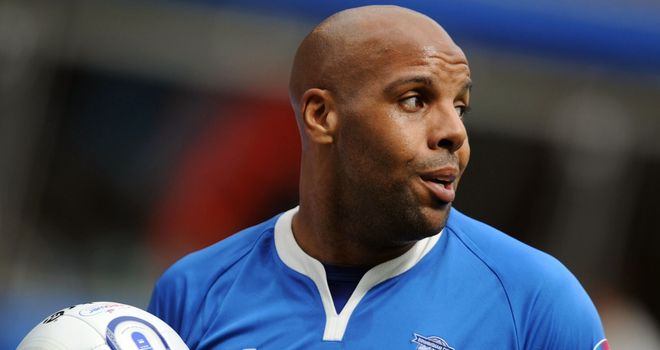 King, who turned 33 on Friday, was arrested after a three-car accident on the Lincoln-bound carriageway of the A46/A17 interchange.
A 35-year-old man, with serious leg injuries, was airlifted to Nottingham's Queen's Medical Centre from the scene of the incident which involved a Porsche, a Volkswagen Polo and a Vauxhall Astra.
The road was closed for two-and-a-half hours following the crash, which also left other occupants of the cars suffering from whiplash injuries.
King was released on Friday night pending further inquiries into the crash in Winthorpe, near Newark.
The former Middlesbrough, Coventry and Watford striker has been out of action since having knee surgery in March that ended his season prematurely.