QPR manager Harry Redknapp confirms there is a rift in the squad over wages
Harry Redknapp admits QPR's season has been hampered by a huge rift between squad members over wage disparity.
Last Updated: 28/04/13 7:02pm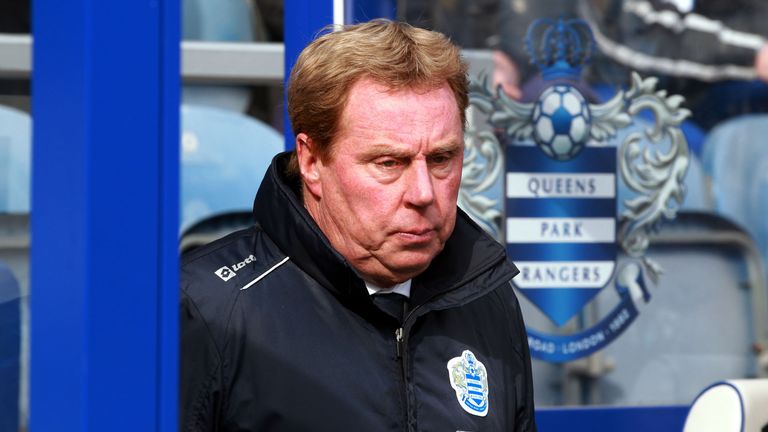 Rangers were relegated on Sunday after drawing 0-0 with Reading at the Madejski Stadium as their two-year stay in the top flight came to an end.
And one area which Redknapp believes has caused problems for the club is the gulf in wages between those players who were signed on large salaries after Tony Fernandes' takeover and those who battled to get the team promoted in the 2010-11 campaign.
The likes of Julio Cesar, Jose Bosingwa and Park Ji-sung were given big pay packets when they signed last summer in line with their reputation as experienced and successful players.
However, Ryan Nelsen and Jermaine Jenas - both free signings from Tottenham - and Spurs loanee Andros Townsend have made a bigger impact despite being on lower salaries.
"I would be lying if I said there were not splits in the camp here," said Redknapp. "That has been obvious for everyone to see all year. It has been a big problem I think.
"I haven't had this too much anywhere else, but when we came it was obvious there was a problem.
"It is difficult with players earning differently. It's not a problem if you are playing with Robin van Persie or Steven Gerrard and they are getting £130,000 or £140,000 a week - but someone else is getting £50,000 - because you don't mind if they are worth it and are so good.
"So that's a problem if players look at others and think: 'he ain't that good'. That's when you get problems. People don't mind others getting good money if they earn it."