Championship: On-loan Rob Hulse unlikely to play again for Millwall
Millwall flop Rob Hulse, who is on loan from QPR, is unlikely to play for the Lions again this season.
Last Updated: 30/04/13 6:58pm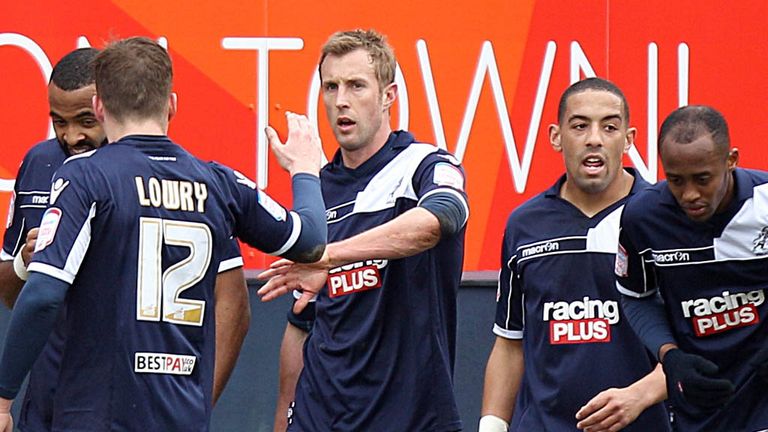 The 33-year-old has not scored a league goal in 11 appearances and was booed by Lions fans as he was substituted during the 2-1 defeat by Blackburn in the Championship last week.
Hulse was not selected for Saturday's 1-0 loss against Nottingham Forest and manager Kenny Jackett does not plan on picking him in their final two matches, starting against local rivals Crystal Palace on Tuesday night.
"He is under contract with us for the next week and if called upon, he will play," said Jackett.
"I would say, though, that if people stay fit it is unlikely he will play. I think in terms of going forward, it is time to go with other strikers.
"I have been pleased with what Rob has done for us, he has been in teams that have earned us points and got us through rounds of the FA Cup.
"Perhaps he has not converted some of the chances he has had but his presence and experience has been there. I thank him for what he's done but I'm looking for a fresh combination up front.
"He understands and agrees with that decision."
Millwall host Palace on the back of three straight defeats and still in need of a win to be certain of avoiding relegation.
"We have one opportunity to put that right against our local rivals," added Jackett.
"We need to find some energy and I need to find the right combination of players."