Premier League: Carlos Tevez won't move back to Boca Juniors this summer
Manchester City striker Carlos Tevez has insisted that he will not be moving back to Boca Juniors this summer.
By Andres Garavaglia
Last Updated: 29/04/13 3:57pm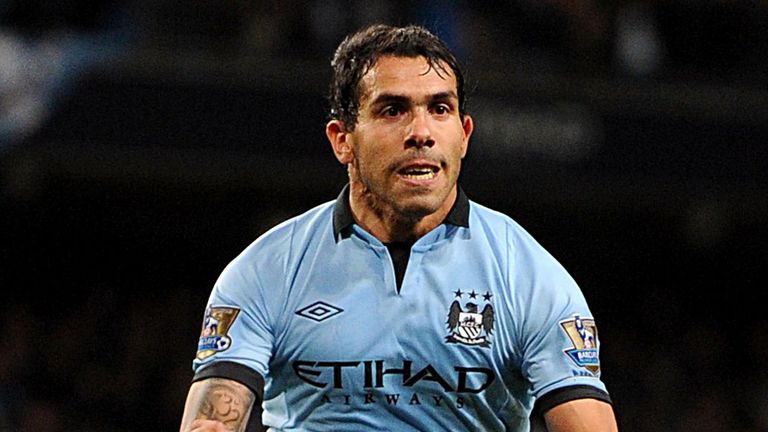 The Argentina international has never hidden his desire to move back to his beloved Boca, where he began his career.
Tevez is now settled again at City, following his public falling out with manager Roberto Mancini in late 2011. He went some months without playing for the club and when a move to Milan failed to materialise, he returned and even ended up helping them to the Premier League title last season.
This term he has established himself again under Mancini, but he has been linked with moves this summer, with speculation over a possible return to Boca, but he says that is not going to happen.
"I would die to return to Boca, my daughter asks me about that," he told Celeste y Blanca.
"But it's very difficult at this moment, who would pay the transfer fee? When I didn't play, City didn't want to transfer me to Milan for 20million euros, so now that I am playing it's even more difficult. I will be back [in Argentina] at the age of 33."
Tevez also revealed that he did not expect to make Argentina's squad for next summer's World Cup finals.
"I don't imagine myself playing in the World Cup," he admitted.
"There are games have been played and I have been fine, but other players are recalled. I know that I am not in the plans of the coach Alejandro Sabella.
"Some time ago you [Celeste y Blanca] asked to the people if Tevez had to be in the national team and it was a 100 per cent positive, now it's 50-50. If I don't have the chance to be with the national team, I will be a supporter from where I am."