Mikel Arteta urges Arsenal to push for Champions League berth
Mikel Arteta has warned Arsenal must hold their nerve if they are to secure a UEFA Champions League berth next season.
Last Updated: 29/04/13 4:58pm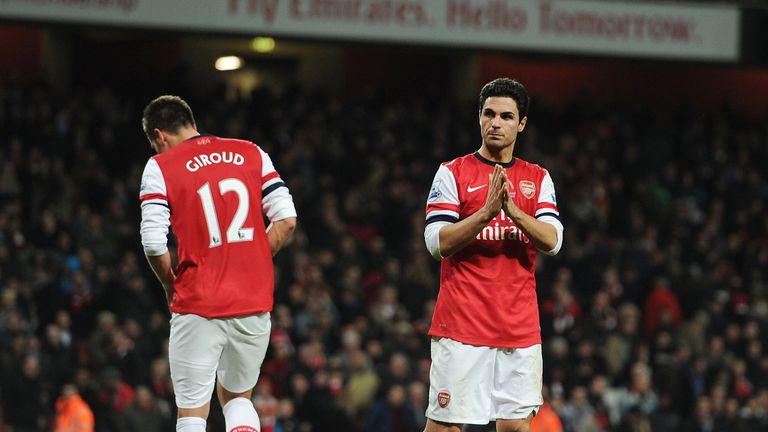 The race to finish in the top four is very tight with Chelsea at Old Trafford next weekend, while Tottenham head to Stamford Bridge on 8 May and Arteta has urged his team-mates to deliver.
"It will be about who is the most clinical at the right moments," the Spanish midfielder said.
"When it gets to the last games, the teams who are the most clinical win the games - we have seen that over the last few weeks. It will be a difficult battle for everyone.
"There is pressure on us like there is for the other teams. Every team in the Premier League is playing for something - relegation or Europe. It will be interesting.
"I believe in our players, but we have to show we can do it. It is easy saying we have a better chance, but it is up to us to do it on the pitch.
"Every game is difficult and anything can happen. We have to play for that."
Aaron Ramsey is confident that the club can secure a maximun return from their three remaining games - at QPR next weekend, before Wigan at home and Newcastle away on 19 May - and secure a place amongst Europe's elite as a consequence.
"We have carried on our unbeaten run now so hopefully we can continue that, get back to winning ways on the weekend and get in the Champions League at the end of the season," he said.
"We believe we can win the remaining three fixtures that we have left and get nine points out of them. I am sure if we do that, we'll be in the Champions League next year."