Premier League: Frank Lampard wants 'pressure' games
Frank Lampard says Chelsea's battle for a Champions League place has helped ensure their season has not fizzled out.
Last Updated: 30/04/13 9:52am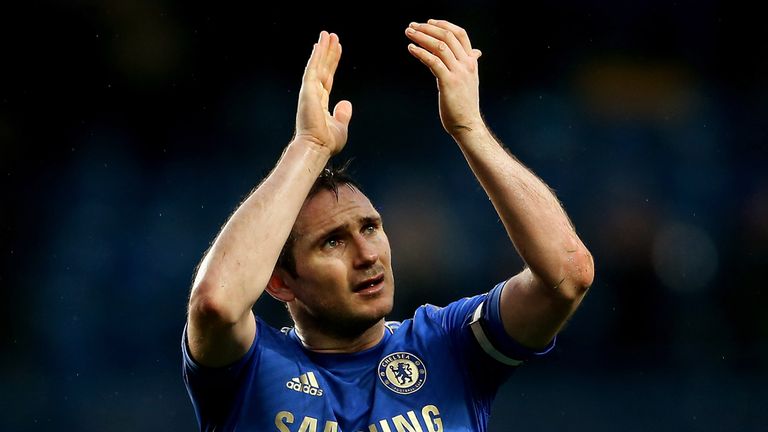 The defending European champions saw their bid to recapture that title disappear in the group stages, and they have since embarked on a run in the Europa League.
At one point their place in the top four looked certain, but last month they dropped out of the Champions League places and have since been embroiled in a battle with Tottenham, Arsenal and Everton.
Now with three wins in their last four, they are back on course for third - but it is still far from certain - but Lampard insists the pressure games which are coming in the run-in are good for them.
"When you're at a club like Chelsea you're used to pressure games and you feed off them," he said.
"I would rather be challenging for the title in the last few games than playing for the top four, of course, but it's so important for the club to be in the Champions League and we all know that. We have to do what it takes to make it happen.
"I think it will go to the wire but if we get the right results against Man United and Tottenham we'll put ourselves in a healthy position.
"Even so, just looking at it that way would be dismissing Aston Villa and when we go there we know they will be fighting for their lives, which will make it really tough as well."