Blackpool boss Paul Ince looks to move club forward with personnel changes
Blackpool boss Paul Ince is primed to discuss the future of a number of his key players this week.
Last Updated: 30/04/13 3:56pm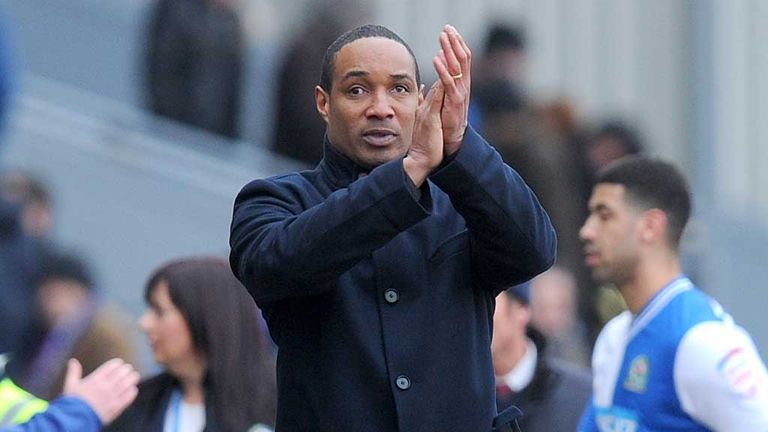 The Seasiders secured their Championship status for next season with a last-gasp 2-1 win over Derby last Saturday and Ince is already keen to get his preparations in motion ahead of the final-day trip to Bolton.
Saturday's match-winner Ludo Sylvestre, captain Alex Baptiste and long-serving forward Gary Taylor-Fletcher head a list of nine players able to walk away from Bloomfield Road for free this summer in the absence of new deals being agreed.
A legacy of Ian Holloway's heavy recruitment during his Bloomfield Road tenure means Ince is also faced with a close season spent streamlining squad numbers.
"It going to be a horrible week for me," he told the Blackpool Gazette. "I'll have to tell some people that I don't want them and give them the chance to move on.
"But also it's a great week as I can build a club now. When you come into a club in the situation we were, it's hard. Now we are safe I can sit down and get the core players sorted.
"Football's football, there will be players coming and going. But there's not a lot to change here. I don't want to dismantle the whole team.
"We have a great core here, and I want to keep them here and build around it."