Thierry Henry and Robbie Keane the highest earners in Major League Soccer
Thierry Henry remains the highest paid player in Major League Soccer, despite seeing his New York Red Bulls salary cut.
Last Updated: 07/05/13 1:26pm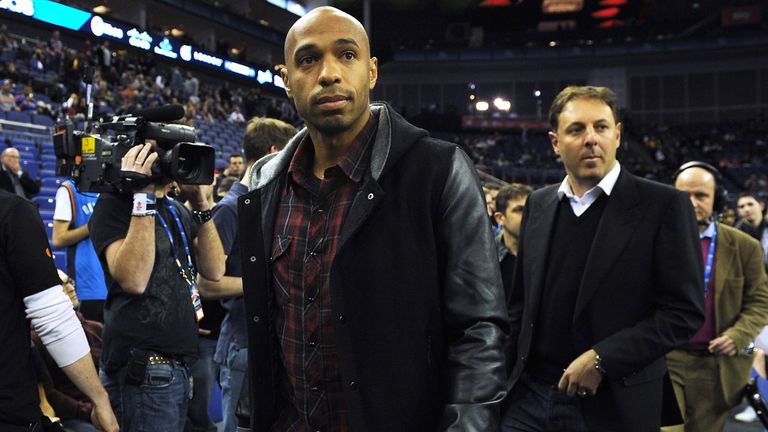 Henry took a drop in basic salary from $5 million to $3.75 million according to figures released by the MLS players union.
The former Arsenal striker's total pay fell from $5.6 million to $4.35 million, still higher than the second best paid player in the league, Robbie Keane.
Ireland captain Keane had the highest base salary in the league, of $4 million, a whopping increase from last season's $2,917,241.
His total earnings rose to $4,333,333 from $3,417,243 after helping the Galaxy win their second straight MLS title.
Red Bulls midfielder Tim Cahill was third ($3.5 million base, $3,625,000 total), followed by Galaxy midfielder Landon Donovan ($2.5 million base, same total) and Montreal forward Marco Di Vaio ($1,000,008, total $1,937,508).