Premier League: Gareth Bale targeting Champions League football with Tottenham
Gareth Bale wants to bring Champions League football to Tottenham after picking up his FWA Footballer of the Year award.
Last Updated: 10/05/13 7:54am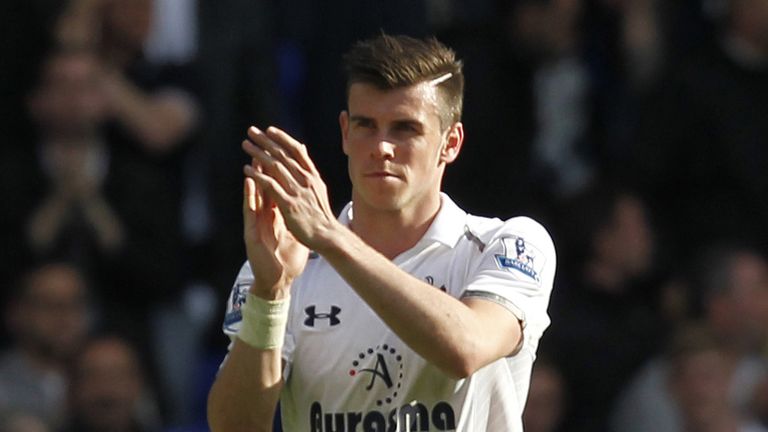 The Spurs star collected the prize awarded by the country's football writers for his stunning displays this season and then thanked the club for helping him progress.
"When I first moved to the club six years ago, they showed me the plan for the club and it has obviously been a progression since then," said Bale.
"The whole club wants to move in the right direction. We all want Champions League football, that's our target and it is something we can still do."
Bale has scored 20 Premier League goals this season and Tottenham boss Andre Villas-Boas revealed that the Welshman was desperate to improve this term.
"I had Gareth knocking on my door once, not crying, but he was complaining a little bit," said Villas-Boas.
"He said he wanted me to help him to enjoy his football a little more. We had a good conversation. Hopefully it turned out well for both of us.
"From that moment onwards his drive, his passion and his ambition towards the height of elite football has been immense and it shows through the great season he has had."