Premier League: Sam Allardyce to sign new contract 'early next week'
West Ham boss Sam Allardyce expects to sign a new contract with the club early next week.
Last Updated: 11/05/13 4:30pm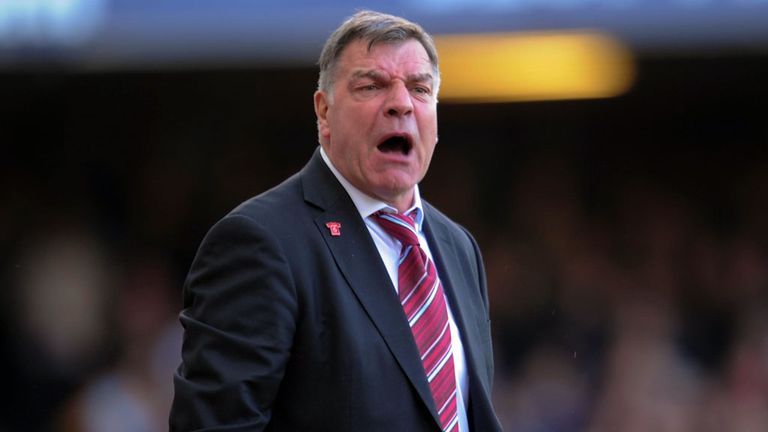 Allardyce's future at Upton Park has been in question despite his insistence over the last couple of months that he would be signing a new deal 'very soon' after productive talks with owners David Gold and David Sullivan.
Although that contract offer remains unsigned, Allardyce says it will finally be completed next week after the club's final away game of the season, at Everton on Sunday.
Allardyce said: "I will be signing my contract very shortly. Early next week will be the right time.
"It's Friday today - we are getting ready to travel on Saturday and we are concentrating on Everton. But by early or next midweek I will be looking to put pen to paper.
"There were processes we had to go through and put it together in the right way, which it has now. I never thought there would be any problem - and there hasn't.
"There has been some issue with the legal jargon in the contract which I couldn't understand so that has to go to both sides lawyers to agree and then it gets signed. The size of a manager's contract is pretty substantial in terms of responsibilities."