Manuel Pellegrini admits he is unlikely to remain as coach of Malaga next season
Manuel Pellegrini has admitted he is unlikely to be at Malaga next season, after being strongly linked with Man City.
Last Updated: 14/05/13 7:16am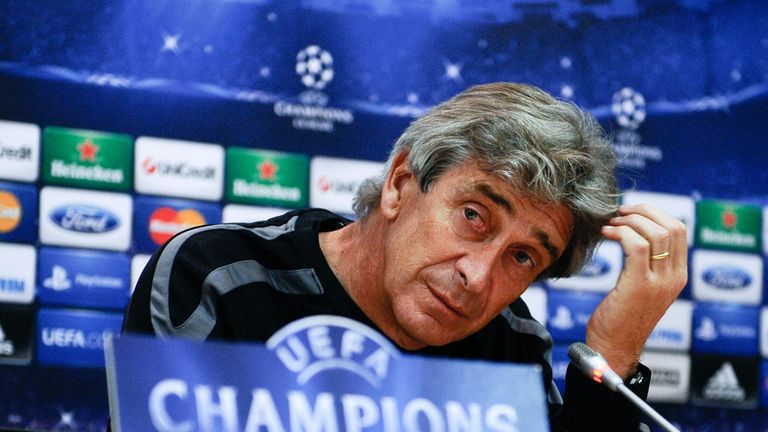 Bookmakers have taken huge sums on Pellegrini taking charge at City, and according to reports emerging from Spain - the Chilean coach has an agreement with City to take charge next season.
Although Pellegrini did not confirm or deny the story ahead of his team's Primera Division match against Sevilla on Sunday, he declared he and several players would not be staying at Malaga, due to the club's ailing financial situation.
He told La Opinion de Malaga: "I have already made it clear that it is not ideal to end the season in this way.
"We are in unusual circumstances. I don't think any of us really want to leave Malaga.
"Everyone would prefer to stay but unfortunately, the circumstances we are in don't allow that."
Pellegrini was relaxed about the speculation but insisted it would not distract him or the players from their attempts to secure European football for next season.
"Being linked to other clubs doesn't annoy me or make me feel uncomfortable - it's something that usually happens every year," he said. "We are just concentrating on making sure the team finishes in the European places.
"The future is uncertain for all of us, the coaching staff and players have discussed our situation but right now, Malaga's main concern must be to focus only on reaching the objectives we set at the start of the campaign."