Manchester City stay silent over future of Roberto Mancini as speculation builds
Manchester City are refusing to comment on Roberto Mancini's future, despite growing speculation he will be sacked.
Last Updated: 14/05/13 7:15am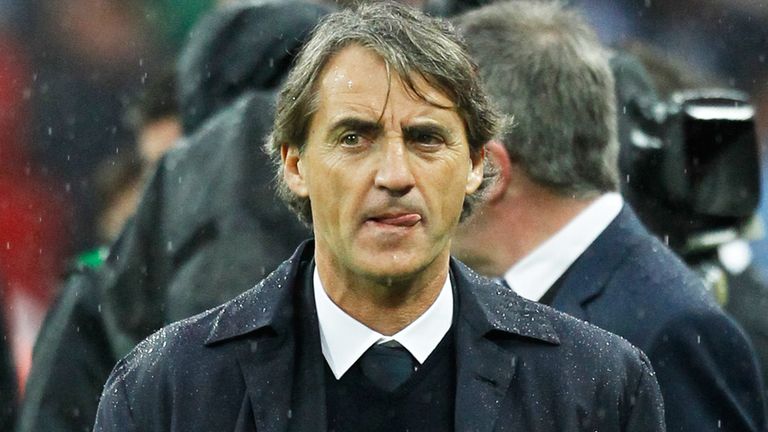 Mancini remains in charge of City for the time being, Sky sources understand, and has stayed in London with his squad to prepare for Tuesday's Premier League game at Reading.
Uncertainty over Mancini's future had grown even before Saturday's shock FA Cup final defeat at the hands of relegation-threatened Wigan.
Malaga coach Manuel Pellegrini has reportedly been lined up as his successor and Mancini, speaking after defeat at Wembley, criticised City officials for not quashing talk that a deal had been done with the 59-year-old.
"You (media) continue to speak about this for six months and there has been too much in the last two weeks," Mancini said.
"I don't know why the club hasn't stopped this because it is not correct and I don't think it is true.
"It is rubbish this speculation. I will still be here next season. It is rubbish, but I know football and know that everything can happen.
"But if it is true, we will know in the next two weeks. If it isn't, this is stupid (speculation).
"If it is true, then I am stupid for not believing this. Maybe next Sunday, when the season is finished, we will know then."
Former Inter Milan and Lazio boss Mancini took over from Mark Hughes in December 2009, leading City to FA Cup victory in 2011 and the Premier League title a year later.