Transfer News: David Beckham yet to decide his future at Paris Saint-Germain
David Beckham was keeping quiet about his Paris Saint-Germain future after helping the club wrap up the Ligue 1 title.
Last Updated: 13/05/13 5:10pm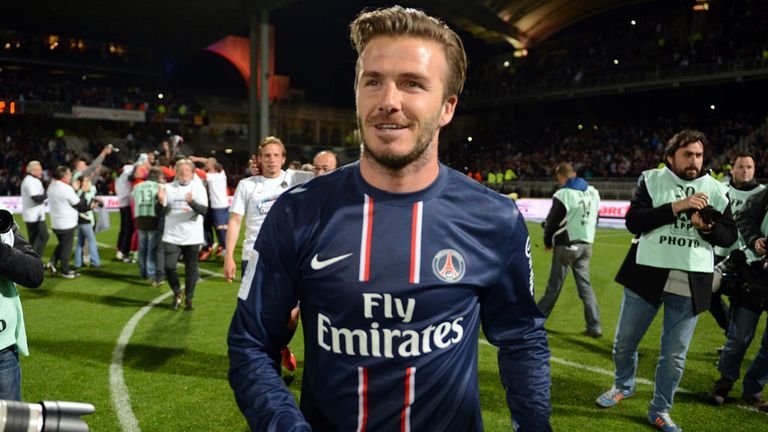 The former England captain joined PSG in January on a short-term deal and it is understood that he has been offered an extension for next season.
PSG's sporting director Leonardo recently confirmed that he is keen to persuade the 38-year-old to play on for another year.
However, after a 1-0 win at Lyon on Sunday secured a third title for PSG, Beckham confirmed he has yet to make a decision on his futre.
"All that matters is that the players continue to progress and the team continues to progress," said the former Manchester United midfielder.
"I'm going to enjoy it tonight (Sunday), that's the most important thing."
Beckham, who joined PSG after leaving Los Angeles Galaxy, made a brief substitute's appearance at Lyon as the club lifted the title for the first time since 1994.
Club president Nasser al Khelaifi says he wants to extend Beckham's contract.
"David is a fantastic player, very professional and a great guy. We want to keep him but it depends on what he will decide," he said.
"He's very happy here, I spoke to him yesterday (Sunday) and last week and he wants to be linked to the club."