Premier League: West Ham boss Sam Allardyce already planning for next season
West Ham United manager Sam Allardyce says he is already planning for the next Premier League season.
Last Updated: 13/05/13 3:45pm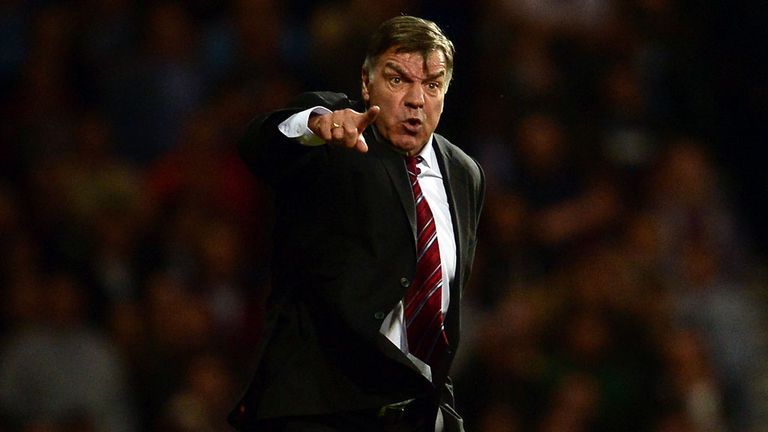 The Hammers boss was left deflated following Sunday's 2-0 league defeat at Everton, but preferred to look to the future after signing his two-year deal at the weekend.
"I am very pleased about signing my new contract but I wasn't expecting that it was ever going to be a problem," Allardyce told the club's official website.
"There was a lot of speculation but it's over and done with now and we can concentrate on building for a new season.
"Really, trying to get better is our main priority, of course. I hope there will be less business to be done as there has been over my first two years.
"I hope there will be single figures in terms of players coming in, unlike the double figures or beyond.
"It will bring us more stability but I've got to choose the right player to make us better for next season and not think about standing still, even though we have had a fantastic season this season."
The 58-year-old was conscious though that his side would have to rediscover the outstanding away form they showed during his first season at the helm if they are to improve in 2013/14.
"It has gone to plan," he added. "One disappointing thing this season, for me, has been away from home. We've gone back to the old West Ham syndrome where it's very difficult to go away and play away from home and win.
"We've not found that to be very easy at all this season. We have managed to win three away from home and we have got some very good draws at Liverpool and Southampton when we needed them.
"At the end of the day, our players played like they had the sun and the beach in their minds. They played like they were on their holidays before they really are.
"The buoyant Everton were always going to come out all guns blazing and we had to match that, but of course we didn't find the tempo and time to contend with Everton's very good play and they deserved to win."