Retired Aston Villa captain Stiliyan Petrov thankful for support
Stiliyan Petrov has expressed gratitude for the support he has received after announcing details of a charity match.
Last Updated: 15/05/13 11:53pm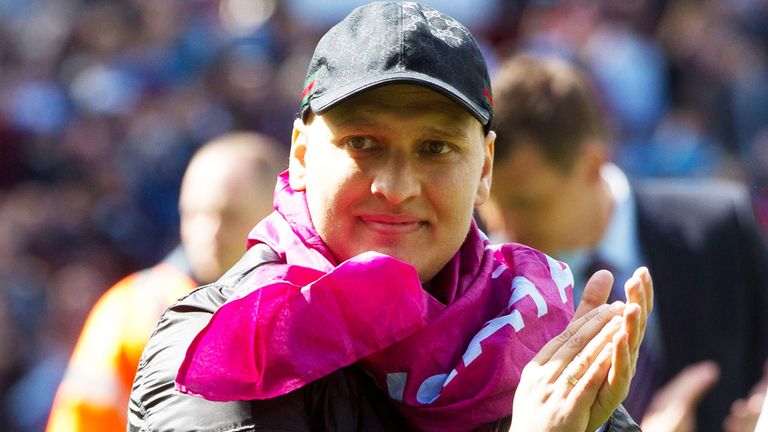 Petrov announced his retirement last week, having not played for Aston Villa since being diagnosed with the disease in March 2012.
The fans have continued to remember him and rise to applaud the Bulgarian in the 19th minute of each match, in reference to his shirt number.
"The feeling is incredible," Petrov told Sky Sports. "I went through something hard but the support from the football family and around the world has been just magnificent."
Petrov's experience has made him want to help others and there will be a game in Sofia on May 26th between old Aston Villa stars and Bulgarian legends, including Hristo Stoichkov.
The match will raise money for the 'Support Stan' campaign, which helps children with leukaemia.
Petrov added: "I am an adult and am stronger and I can go through that, but to see a kid go through something like that, I can't imagine. It causes something horrible.
"To raise money and help these kids will be great."
Villa have had a difficult season without Petrov but Wigan Athletic's defeat at Arsenal on Tuesday ensured their Premier League survival.
"I wasn't really worried," said Petrov. "I believe in these boys. I have seen them in training and have seen the way the manager works.
"The last couple of months have been very good and I think they deserve to be in the Premier League."